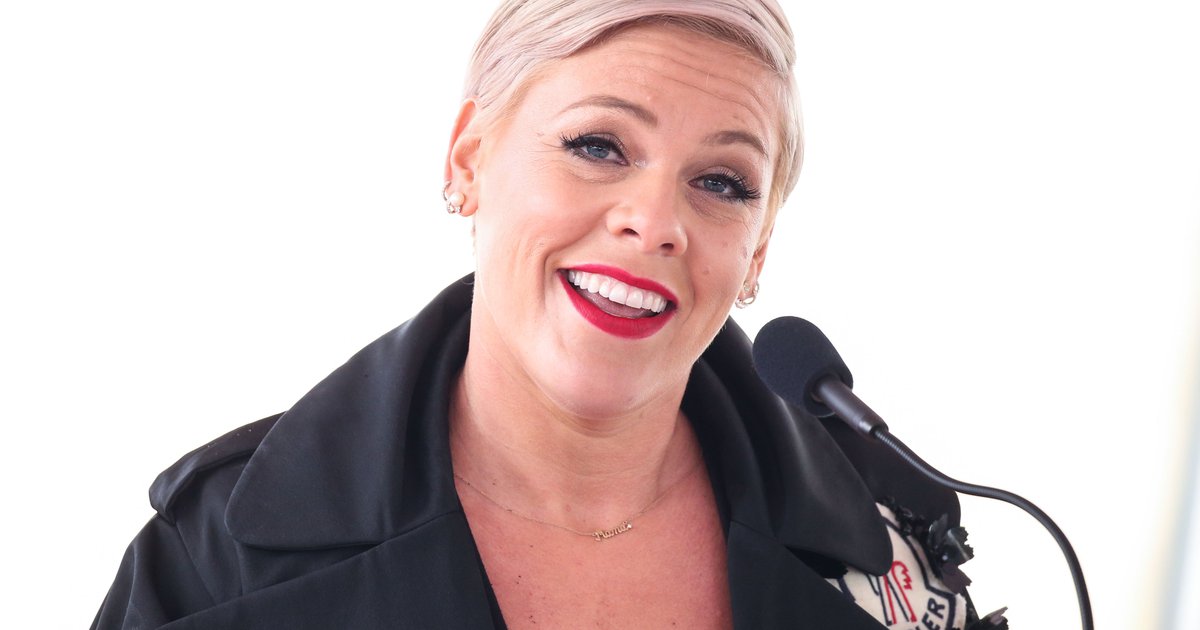 The Central Bucks Western Chorus pays tribute to pink with a performance of "Our What"
The Central Bucks High School West Choir released a rendition of Pink's popular single "What About Us" this week, which unanimously attracted the attention of the locals in Doylestown.
The song and accompanying music video begin with a pink message from the choir. The artist's name is Alecia Moore, and she was a student and school choir member of Central Bucks West at the time.
"We walk in the same hall. We share the same school. Because of you, we are full of hopes, dreams and the power to be our own perfection!" the message read.
The eulogy produced by the school's choir director Dr. Joseph Ohrt includes scenes filmed on the campus and downtown Doylestown. The music video also showed photos of Pink as a Central Bucks West student and member of the high school choir.
One of the photos was given to Ohrt by Pink when she left Central Bucks West in her junior year to pursue her music career. Bucks county messenger times. The photo is engraved with "To the greatest man on earth" and a pink autograph.
About 90 students participated in the tribute song, but due to COVID-19 restrictions, only 25 choir members participated in the music video. You can see the choir members wearing masks while performing during the music video.
Sisters Sierra and Anna Shea Safran are soloists leading the performance. You can watch the entire music video below.
The three-time Grammy Award winner said that the choir's performance "brought me to tears."
"You all sound great, I am totally overwhelmed by love," she said.
Mr. Ohrt is my high school choir teacher. The famous quote he said to me was "Alecia, this is not a solo", ????? but I ?? it made me burst into tears! ! ! ! ! ! ! You all sound great, I am totally overwhelmed by love. https://t.co/QOQVsy8rtU

-P!nk (@Pink) June 7, 2021
"What About Us" was released in 2017 as the lead single of Pink's "Beautiful Trauma" album. The song ranked 13th on the Billboard Top 100 Singles chart in the United States, and allowed the musician to set ninth on the Billboard Adult 40 list.
"What About Us" was nominated for Best Pop Solo Performance at the 2018 Grammy Awards, but lost to Ed Sheeran's "Shape of You".
Pink won the Idol Award at the Billboard Music Awards last month, Became the tenth musician to receive this honor.
The singer and songwriter's new documentary "Pink: Everything I Know So far" premiered on Amazon Prime Video in May.
The film tells the behind-the-scenes story of Pink in her beautiful traumatic world tour, as she tries to balance her life as a performer, mother and wife. Her tour includes 156 performances in 18 countries/regions in 2018 and 2019. This documentary and subsequent live album are the first albums of Pink's career.