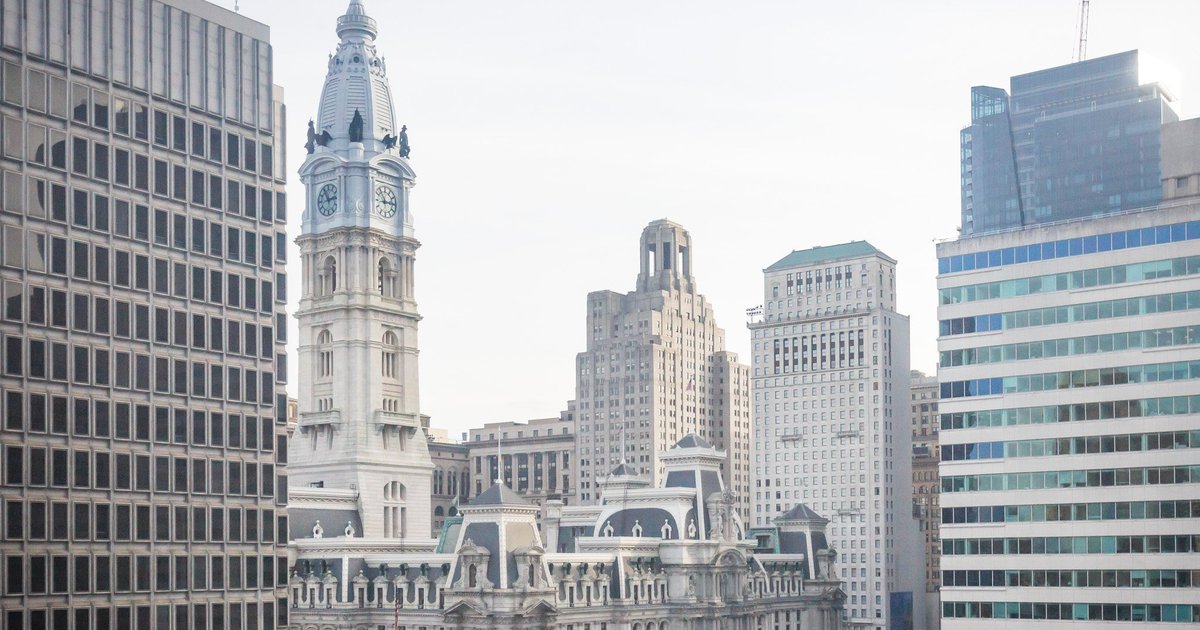 Philadelphia will waive COVID-19 indoor mask authorization on Friday
Philadelphia's indoor mask regulations will no longer be implemented on Friday.
The city will Cancel the last safer home COVID-19 restriction on June 11, Which means that residents can finally not wear masks in most public indoor environments, and restaurants can continue to operate after 11pm
Although fully vaccinated people will no longer need to wear masks indoors, some vaccinated and unvaccinated Philadelphians are strongly encouraged to continue to wear masks when they are with other people in public indoor and outdoor environments.
The following public indoor places still need to wear masks.
• Healthcare environments, such as hospitals and long-term care facilities
• Concentrated places, such as prisons and homeless shelters
•Public transportation, including planes, trains, buses, taxis and carpooling services
• Schools, summer camps and early childhood education
• Municipal court facilities and procedures
The mayor of Philadelphia, Jim Kenney, attributed the number of fully vaccinated Philadelphians to the city "finally accomplishing what we missed last year."
"For nearly 15 months, Philadelphia has been adopting restrictive measures to protect each other, and I have no doubt that these restrictive measures have saved countless lives," Kenny said. "But Friday will be the day we have been looking forward to: re-doing what we like."
Acting Health Commissioner Dr. Cheryl Bettigole cited the rapid decline in the number of COVID-19 infections as a reason for the city to move forward with the elimination of regulations on indoor masks.
Philadelphia currently reports an average of 53 COVID-19 cases per day in June, which is the lowest number of infections in the city since the pandemic began in March last year. During the week of May 30, 285 new COVID-19 infections were recorded, which is the lowest number since 525 new cases were reported in the week of March 15, 2020.
However, city officials urged residents to continue vaccinating if they have not yet received the COVID-19 vaccine.
Bettigole said: "The removal of the requirement for vaccinated people to wear masks indoors does not mean that we are completely free from COVID-19." "Dozens of Philadelphians are still diagnosed with COVID-19 every day, which means Many of us still need to be vaccinated."
More than 836,000 Philadelphians (about 67% of adults) received at least one dose of the COVID-19 vaccine. More than 645,000 Philadelphians (approximately 52% of adults) received a comprehensive vaccine.
Last month, the Centers for Disease Control and Prevention stated that Americans who have been fully vaccinated No longer need to wear a mask in most indoor and outdoor environments.
In response, Philadelphia The authorization of outdoor masks ended on May 21The city stated that its indoor mask directive will last until at least June 11, and that health officials will re-evaluate COVID-19 transmission indicators before deciding whether to cancel the order.
Philadelphia Removed most of the COVID-19 restrictions Last Wednesday after the original plan The end of this Friday.
Pennsylvania Plan Cancellation of COVID-19 mask authorization for people who have not been vaccinated By June 28 or when 70% of Pennsylvania's adult population is fully vaccinated for COVID-19-whichever comes first.
Last month, Pennsylvania only lifted the mask requirement for people who were fully vaccinated against COVID-19.
Most COVID-19 restrictions in Pennsylvania Memorial day.