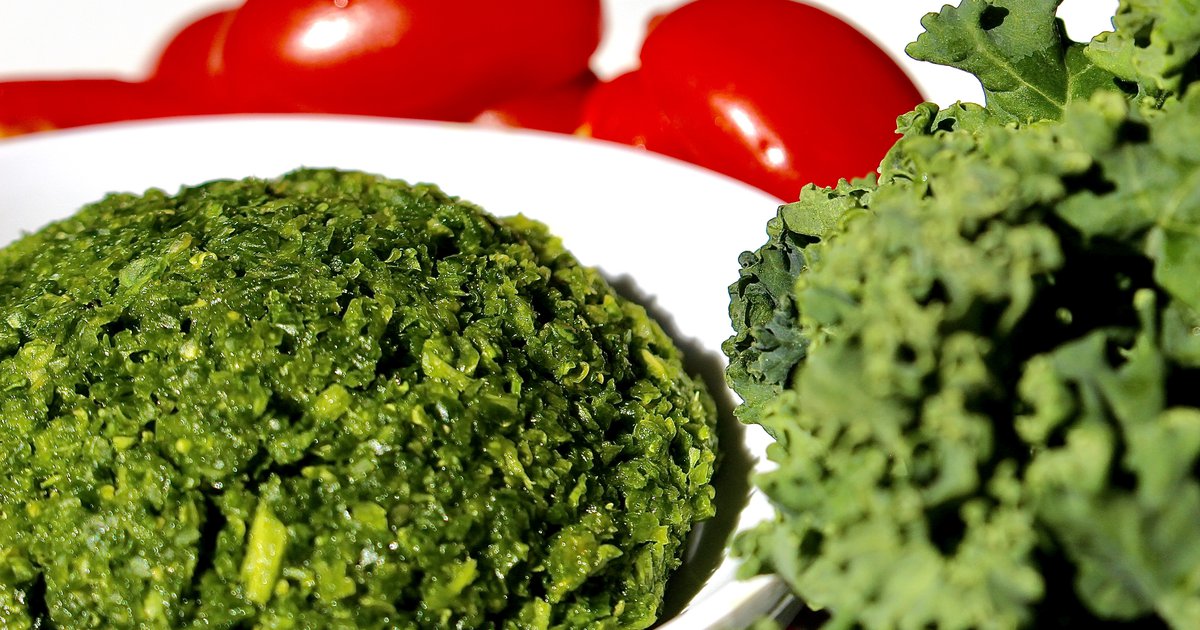 Healthy Recipe: Basil Kale Pesto with Grape Tomatoes and Tofu
Looking for a delicious way to get your healthy green daily dose? Then, you will fall in love with this basil-carle pesto sauce with grape tomatoes and tofu recipe. It is full of flavor and can be made into four servings.
Basil Kale Pesto with Grape Tomatoes and Tofu
raw material:
• 2 cups of fresh kale stems, trimmed, washed and dried
• ½ cup fresh basil leaves
• 1/3 cup chickpeas (15 ounces), drained and rinsed
• ¼ cup almonds
• 2 tablespoons olive oil
• 1 clove garlic
• 2 tablespoons lemon juice
• 1.5 ounces Parmesan cheese
• 1 container of grape tomatoes
• 1 package extra firm tofu
direction:
Add all ingredients to the food processor.

Pulse until a paste is formed.

If needed, add extra oil or water to make the pesto more liquid.

Wash the tomatoes, cut them in half, and put them in a medium bowl.

Drain the tofu, pat dry, and cut into half-inch cubes.

Add the pesto to the bowl and mix until completely combined.

enjoy!
Nutritional information:
Calories: 309
Protein 20g
Carbohydrates: 1 g
Sodium: 237 mg
Potassium: 492 mg
Fiber 5g
Browse the entire library of healthy recipes

Here.