Bladder Cancer Pipeline Review – FDA, EMA and PMDA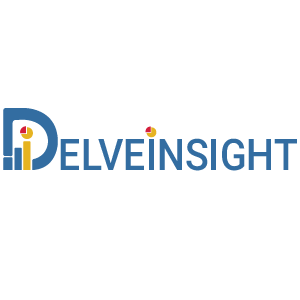 DelveInsight's Bladder Cancer Pipeline Insight, 2022 report provides comprehensive insights into 100+ companies and 100+ pipeline drugs in the bladder cancer pipeline landscape.
It covers the pipeline drug profiles, including both clinical and non-clinical stage products. It also includes therapeutic evaluation by product type, stage, route of administration and molecule type. It also highlights the inactive pipeline products in this space.
Key takeaways from the Bladder Cancer Pipeline report
The DelveInsight Bladder Cancer Pipeline report shows a robust space with 100+ active stakeholders working to develop 100+ pipeline therapies for the treatment of bladder cancer.
Leading bladder cancer companies such as CG Oncology, FKD Therapies, Bristol-Myers Squibb, LintonPharm Co., Ltd., ImmunityBio, Inc., Hamlet Pharma AB, Asieris Pharmaceuticals, Pfizer, Taizhou Hanzhong biomedical co. LTD, Protara Therapeutics, CicloMed LLC, enGene, Inc., Emtora Biosciences, Theralase Inc., Vaxiion Therapeutics, Janssen Research & Development, LLC, Astellas Pharma, RemeGen Co., Ltd., UroGen Pharma Ltd., Flame Biosciences, Aura Biosciences , BeiGene, Incyte Corporation, QED Therapeutics, G1 Therapeutics, AN0025, Kyowa Kirin, Inc., Infinity Pharmaceuticals, Shanghai Hengrui Pharmaceutical Co., Ltd., HiberCell, Inc., Ikena Oncology, Genentech, Fusion Pharmaceuticals, GI Innovation, SOTIO Biotech AG, Celon Pharma SA, 4D Pharma PLC, Keythera Pharmaceuticals, Quadriga Biosciences, Inc., NeoTX Therapeutics Ltd., Mirati Therapeutics, NGM Biopharmaceuticals, TransThera Biosciences, Ocellaris Pharma, Palleon Pharmaceuticals, Medicenna Therapeutics, Klus Pharma, Novartis, Toray Industries, Carisma Therapeutics, Avacta Life Sciences Ltd, Seagen Inc., Elevation Oncology, Corvus Pharmaceuticals, ADC Therapeutics SA, IO Biotech, Byondis BV, Takara Bio, Seven and Eight Biopharmaceuticals, Dragonfly T Herapeutik, InnoCare Pharmaand many others
Key Bladder Cancer…
source_link https://www.digitaljournal.com/pr/bladder-cancer-pipeline-assessment-fda-ema-and-pmda-approvals-emerging-drugs-clinical-trials-therapeutic-analysis-growth-prospects-and-key-companies-by-delveinsight