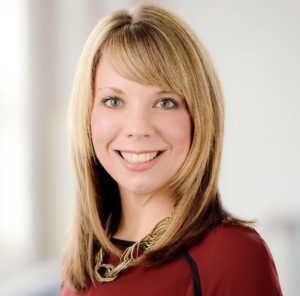 have not seen you for a long time
If you attended our 2021 Healthcare Design Expo and Conference in Cleveland in October, you might have experienced surreal feelings like me. After planning, canceling, and then planning again, we finally crossed the finish line. Suddenly, we came there-in person.
Even if you wear a mask, keep your distance and collide with your fists, it feels normal to be together. Even though we only saw the eyes and hair, we recognized each other. We caught up with the professions and individuals that we missed in each other's lives. We attended meetings, walked in the Expo hall, attended parties-somehow, even two years after our last HCD, we were back to all this routine.
Although not everything went according to plan and nothing happened in this pandemic environment, it was successful in every way. It also reminds me how much I miss being there, and all of you.
However, for many of you, this trip is not feasible. We got it. I have a foreboding that in October 2022, we will meet again with the same excitement-to go all out.
At the same time, we hope to send you a taste of live events through HCD On Demand, which is a free lineup of 11 conferences recorded in the program and provided as a webinar before the end of January. We hope it will give you the opportunity to get some year-end CEUs or seize the opportunity in 2022, while feeling the connection with the industry and HCD.
We will also continue to build on these types of efforts. Like all of you, during these long months, we have worked hard to respond quickly to the needs of our industry and explore new ways to answer these needs. We have learned a lot about what we do best-content-and how to best deliver it to you. In fact, we believe it very much, and you may notice some differences in this issue. As we enter the cycle of the 2022 Healthcare Design Exhibition, we will now become a Healthcare Design Conference + Expo, dominated by "conferences".
Although every piece of content we produce is designed to provide information and inspiration for your work, it is indeed a cyclical process because industry members generously contribute to articles, conferences, webinars, etc. When sharing your views, experiences and lessons, HCD can be used as a tool to spread this knowledge.
This is a "better" industry, and I am happy to cooperate in new ways on our common mission. This is what will happen when we move forward together. I hope to see you soon.