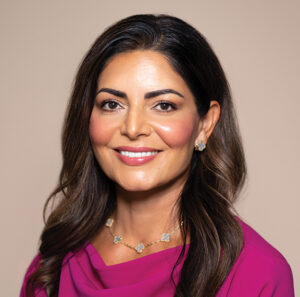 Face time: Avein Saaty-Tafoya
Avein Saaty-Tafoya is engaged in primary care, public health and healthcare management, and recently opened its own consulting company, focusing on medical and non-profit management and evidence-based design. "By being thoughtful, decisive, hospitable, and evidence-based in our approach, we can have the greatest impact on the health outcomes of the people we serve," she said. She also supports others outside the office, including cheering for her sons at football matches.
What was your first healthcare project?
From the perspective of the owner, my first project was the Adelante Healthcare Mesa Comprehensive Primary Care Center, which is a community health center in Mesa, Arizona. I was fortunate to work with Jain Malkin. I think he is the mother of healthcare design and my mentor to transform the healthcare environment in the community. This is the first community health center in the country to obtain LEED Platinum certification (and it is still the case today).
What lessons do you want the industry to learn from your work in Adelante?
The poor and underserved people should not enjoy substandard care environments or poorly provided services. Every one of our patients, no matter what their lives are, have choices. Evidence-based design has nothing to do with the building itself; it is about providing care consciously, and there is no industry that is better and more valuable than community health.
What do you like most about working in healthcare design?
I can take my whole person to the table. My experience in medicine, research, art, operations, leadership, advocacy, charity, and being a patient and mother are all important to achieving great design. My empathy, calm demeanor, and natural curiosity are perfect for the multiple priorities that I have to manage and the diverse team united in healthcare design.
Three things on the desk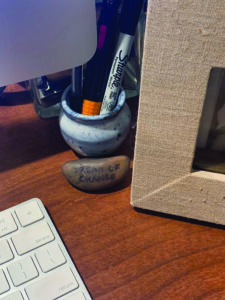 1 A stone in my Changemaker keynote at the Healthcare Design Expo and Conference 2014. I left a stone with inspirational text under each chair, and I also left a piece to remind me why I would do this job when things get tough.
2 Haiku poem squares.
3 speakers for tone meditation system.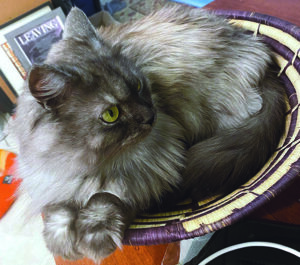 Dog or cat?
My two sons and I have two Siberian forest cats at home, named Gryffin and Raven (of course named after my sons' favorite Harry Potter house).
Outside the office, we will most likely find you
Cheer for my kids on the football field or hike in the Sonoran Desert.
The three healthcare projects you have participated in in the past year and your role
1 Olathe Health Antioch, primary outpatient
Nursing clinics, evidence-based design and clinical/operational consultants.
2 Olathe Health East outpatient care center, evidence-based design and clinical/operation consultant.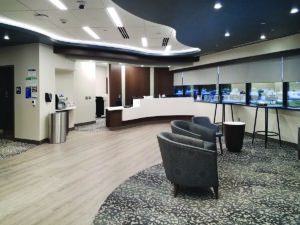 3 Olathe Health Integrity Spine Surgery, evidence-based design and clinical/operation consultant.
Would you like coffee or tea?
Tea. I was born in the Kurdistan region of Iraq. In the Middle East, it is not uncommon for children to drink condensed milk tea from an early age.
The first album you bought
The "Purple Rain" of Prince and Revolution and Thad's "Diamond Life".
Your hidden talent
Flower arrangement.
Favorite book
As a girl, my favorite is Laura Ingalls Wilder's "Little House on the Prairie." I recently gave my niece the whole set of gifts I saved from my childhood.
Visit the city
Paris. I like the people, language, art, architecture, history, natural beauty and incredible food here.
Favorite quote
"I can't change the world alone, but I can drop a stone on the water and cause many ripples."
-Mother Teresa
The last game you played
Scrabble with my kids.
Favorite sport
Olympic gymnastics