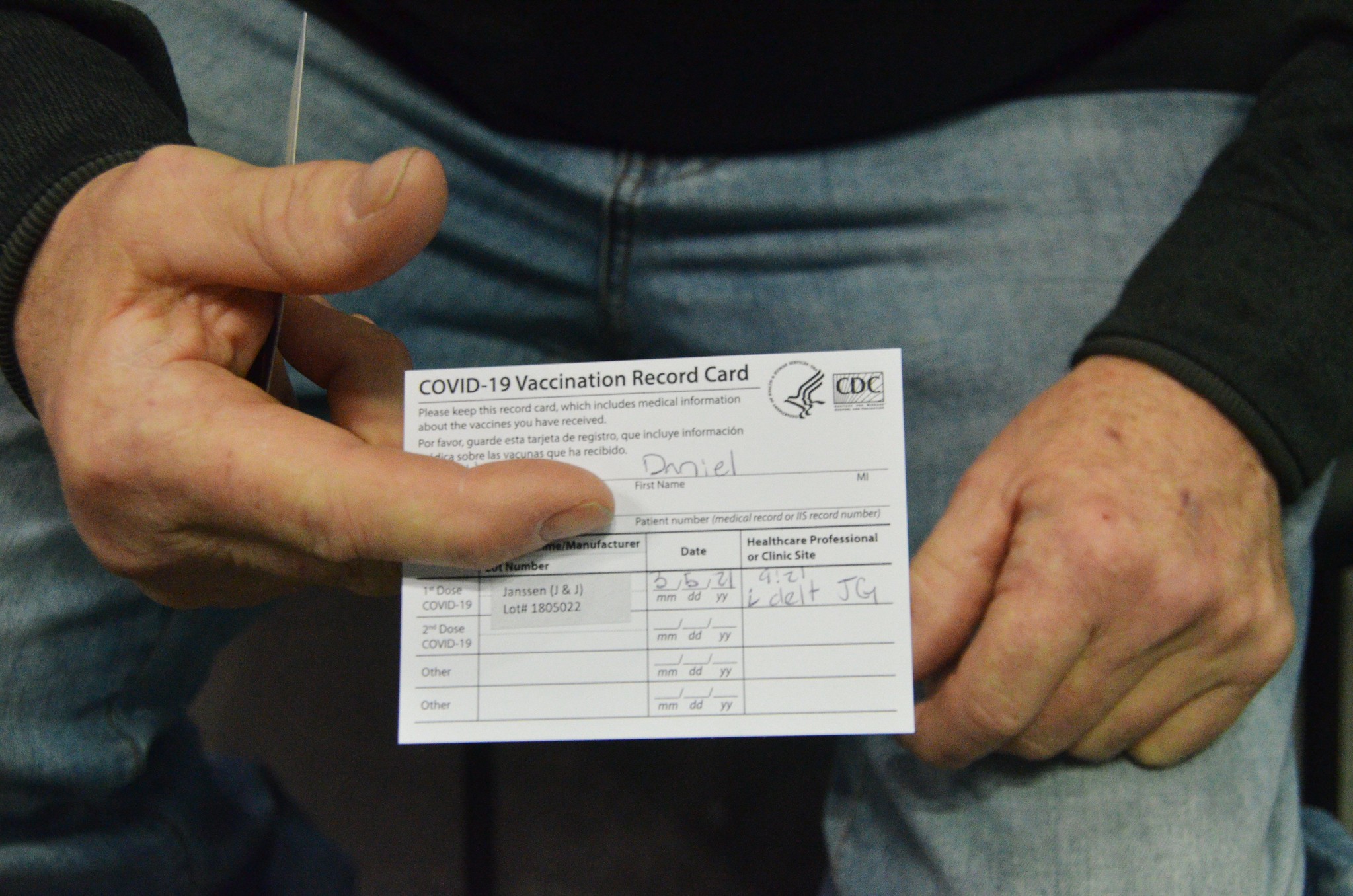 Barrett leaves Indiana University's vaccine mission
Emergency file
August 12, 2021
9:40 p.m.
A man showed his COVID vaccination certificate after being vaccinated by Johnson & Johnson. (New York National Guard via Flickr)
The Supreme Court will not interfere with Indiana University's vaccine authorization. On Thursday night, Judge Amy Connie Barrett rejected a request from a group of Indiana University students to prevent the school from requiring students to be vaccinated against the virus. Barrett, who was in charge of the Indiana emergency appeal, rejected the student's request, made no comment, did not seek a response from the state government, and did not submit the request to the full court for voting-which shows that she and other judges did not consider it as a particularly close one. Case.
case, Clarkson v. Trustee of Indiana University, Is the first test of the COVID-19 vaccine requirement to reach the Supreme Court. The core rule of the case was announced by the university in May, requiring all faculty, staff, students and staff to be vaccinated unless they are eligible for medical or religious exemptions. Eight students went to the federal court to challenge the constitutionality of the authorization, but on July 18, a federal district judge in Indiana rejected their request to block the authorization. The U.S. Court of Appeals for the Seventh Circuit refused to suspend the authorization, and the lawsuit was still pending. Continue.
The students came to the Supreme Court last week and asked the judge to take action on the case by Friday, August 13. On Thursday night, the court announced that the student's request had been rejected. The court did not issue a separate order or provide any explanation; instead, The case file only shows Barrett rejected the application.
This article is Originally published in Howe on the Court.