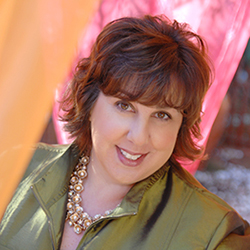 Blur boundary
At the most basic level, healthcare buildings are places where people recover and/or stay healthy. Patients go to outpatient medical institutions for doctor visits or medical examinations, go to hospitals for more serious interventions, and go to rehabilitation or long-term care institutions for rehabilitation. At this basic level, this relationship is mainly transactional, and the building that houses these transactions is often single.
As designers, we often plan to design and build medical facilities that provide more functions; however, most projects fail to become important community centers. In order to truly improve our healthcare buildings and build them within our communities, it's time to start thinking of them as the "fourth place". Closely related to the concept of "third space", that is, the space between home and work where we can spend time with other people (for example, in a library or coffee shop). The fourth space supports gatherings, but also has a sense of tolerance. Strangers People from all backgrounds and perspectives can gather together for informal social interaction in public or semi-public spaces.
As a visual person, I once regarded the ideal healthcare system as a central radiation model. The hospital is the center, and the radiation is all the mobile buildings and services distributed from the hospital to the community. In the past few years, the image in my mind has become a complex spider web, covering a community, expanding the relationship between buildings through increased connections and services. As the boundaries between healthcare, education, retail, and hotels are blurring, the types of buildings that provide improved public health services are expanding. The network that weaves them together is much more complex, but because of the many levels of connections, it is also more powerful.
This ambiguity occurs because building types may have multiple functions, with the common purpose of improving and promoting community health. For example, if a park is incorporated into its design, a hospital may become a destination, not just for medical reasons. The gym can be connected to the hospital, not only as a place for exercise and socializing, but also as a place for rehabilitation, and the hospital restaurant can provide a gathering place for nutrition and education. In this fourth place design method, due to the connection and common purpose, the lines that previously distinguished these types of settings began to disappear.
We have seen this in other industries, such as grocery stores that sell clothing and household goods, farmer's markets set up in transportation hubs, and airports that have stores that compete with retail malls. In our community, this ambiguity of a single function is happening faster and faster. Although healthcare is traditionally conservative and slow to change—the idea of ??hospitals meeting the needs of the community in various ways is not new—it is still not the norm. When we start thinking about designing next-generation healthcare facilities to serve our communities for at least the next 50 years, it's time to work hard to make sure they do.
Debra Levine is President and Chief Executive Officer Health Design Center. Her contact information is [email protected].