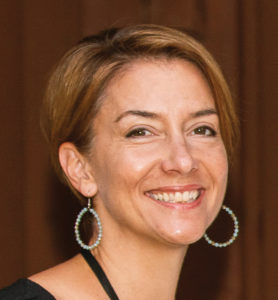 On the road
Recently, I set foot on my first plane in 15 months. I am one of those people who cannot book a trip fast enough after I am fully vaccinated, desperate to really leave town and wear shoes for more than a few hours. Obviously, I am not alone because airports and planes are crowded with people, and-except for the strictly enforced mask policy-it feels just like usual.
For me, this is a kind of liberation. But I can also see how other people still perceive crowded people (masked or not) and shared handrails, if not fear. For those people, I said: Get on the road.
Many of you may have done this throughout the pandemic, and they will jump in the car when you can't spend another day at your temporary desk. Driving to somewhere (anywhere!) feels like "leave", even if it's only an hour or two. When you read this August issue, you may have seen a longer and sweeter summer road trip with your family in your rearview mirror. There is much to be said about the easier schedule, flexibility, and opportunities for fresh air and personal space for car travel.
The Healthcare Design Expo and Conference will be held in Cleveland this year, which is good news for many people who like to stay longer. Facts have proved that it is very convenient to drive to Cleveland from some large cities in the Midwest and other regions. My personal work travel guide: If I can drive there in six hours or less, and there is no direct flight, just hand me the keys.
When you draw a 6-hour radius around Cleveland, it includes Chicago, Indianapolis, Baltimore, Toronto, and almost everywhere in Michigan and West Virginia. Rochester, New York and Cincinnati (where I live) are only four hours away. Buffalo is three years old, Pittsburgh and Columbus, Ohio are both around two years old.
If you live anywhere within this range, I encourage you to seriously consider road trips to the HCD Expo between October 23 and 26. I can give you three great incentives instead of the whole argument of being afraid of flying for any reason:
1. Save money and make the most of your resources. Arranging two to four team members in a car is cheaper than flying alone, and then they can divide and conquer, attend more meetings, meet more people, and see more products on the show floor.
2. Team building! For colleagues, there is no better way to get to know each other than through the exciting music shuffle game "Name That Tune" or the old school "I Spy". If this doesn't work, then after spending so long in the car together, you won't want to hang out in groups after you get there-this will encourage a more efficient network. Either way, this is a net win.
3. Visit Grandpa's Cheese ValleyIf you plan to travel to Cleveland via I-71 North, stop at Grandpa's Cheesebarn (and the adjacent Sweeties Chocolates) near Ashland, Ohio, and beat a bag of trail combos from Hudson News every day. You really can't miss it. Trust me this.
No matter how you arrive in Cleveland, I look forward to meeting many of you at the end of October. If you really want to drive, look out for Anne DiNardo and I, the executive editor in the Honda CR-V. We will be the people who burst into music in the 80s, and mark "HCD OR BUST" in the window.
HCD list
There is still time to register with the prepaid rate!Check the conference lineup, check the exhibitors at the exhibition site, and then register HCDexpo.com.
We will continue to maintain a high level of vigilance and regularly update our health and safety plan based on the latest evidence and guidelines.You can find it under the "Display" tab HCDexpo.com.
HCD Expo Exhibitors: We still have some good sponsorship opportunities, which can provide more exposure opportunities before, during and after the show. Your account representative has detailed information.