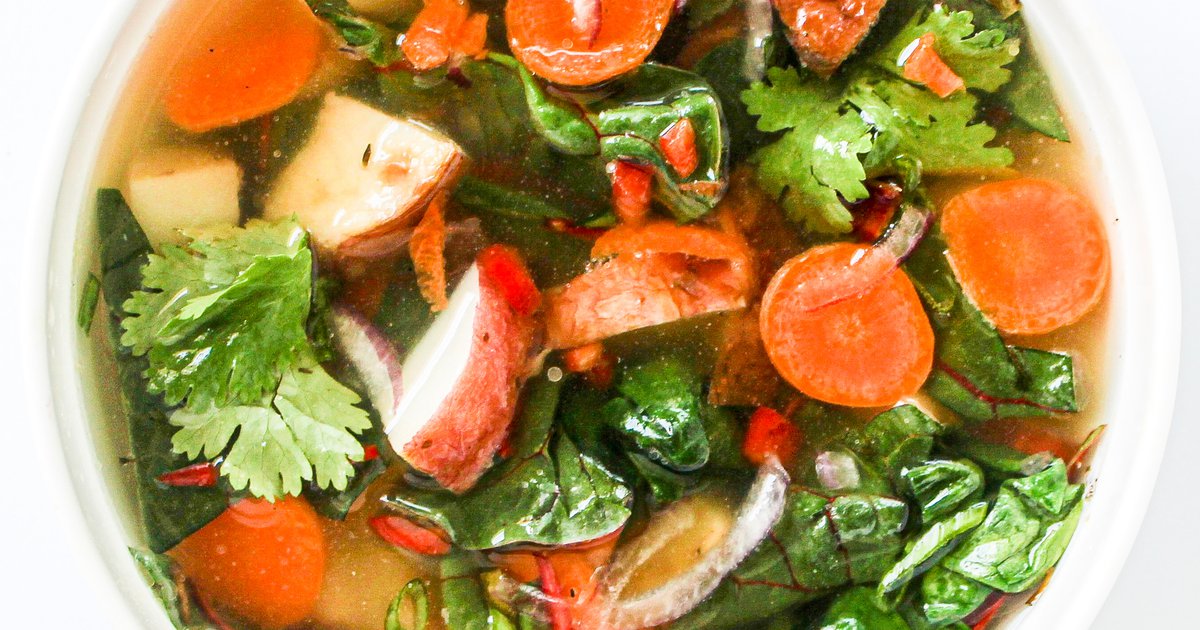 Try delicious new recipes!
Looking for some new slow cooker recipes to spice up your weekly menu? Then you will fall in love with this delicious Mediterranean potato soup. This recipe is made with many delicious spices and ingredients, enough to feed the whole family or enjoy a week's lunch.
Mediterranean Potato Soup – 6 servings
raw material:
• 1 ½ teaspoon olive oil
• ¼ teaspoon garlic cloves, chopped
• ½ cup onion, chopped
• 4 cups low-sodium vegetable broth
• 3 medium-sized sweet potatoes, cut into cubes
• 3 carrots, sliced
• A pinch of black pepper
• 2 teaspoons Italian seasoning
• 1 (one) can 15 ounces kidney beans (drained and rinsed)
• 1 cup quinoa
• 2 cups fresh spinach (or 1 cup frozen)
• ¼ cup Parmesan cheese (optional)
route:
For the stove top: In a 2-quart pot, sauté garlic and onions in olive oil for about 3-4 minutes. Add broth, water, potatoes, carrots and seasonings. Cover the pot and boil. Reduce heat and simmer for about 15 minutes. Add the beans and quinoa and bring to a boil. Remove from heat and add spinach. Optional Parmesan cheese on top.

For the crock: Saute garlic and onions in olive oil in a small saucepan. Put it on the bottom of the clay pot. Add the remaining ingredients and cook on high heat for about 5-7 hours.
Nutritional information:
Calories: 305
Fat: 3.5g
Sodium: 375mg
Carbohydrate: 58g
Fiber: 11g
Protein: 11g
Browse the entire library of healthy recipes

here.