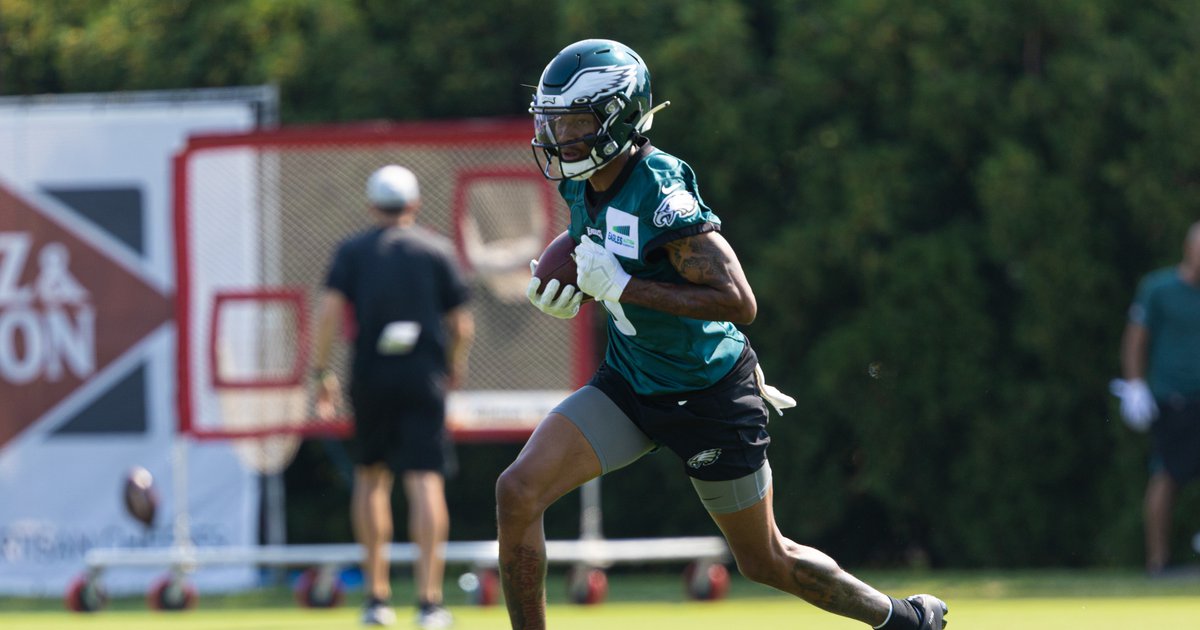 Hawks rookie WR DeVonta Smith has a sprained knee
According to every writer at NovaCare Complex, Including our own Jimmy Kempski, The Hawks rookie wide receiver Devonta Smith sprained his knee, which is thought to be the case every week.
The report says the team hopes he will come back "Sooner than later" And they Don't "excessively worry" about getting hurt, But your first receiver anytime-especially when he is a rookie, especially when there is a new starting quarterback, especially when he is a new coach with a new system- Some or maybe all training camps will be missed, where there should always be some worry, even if it's not about the player's actual health and ability to return to the court.
stay tuned. We will have more soon.
---
Follow Matt on Twitter: @matt_mullin
Like us on Facebook: Voice of Philadelphia Sports