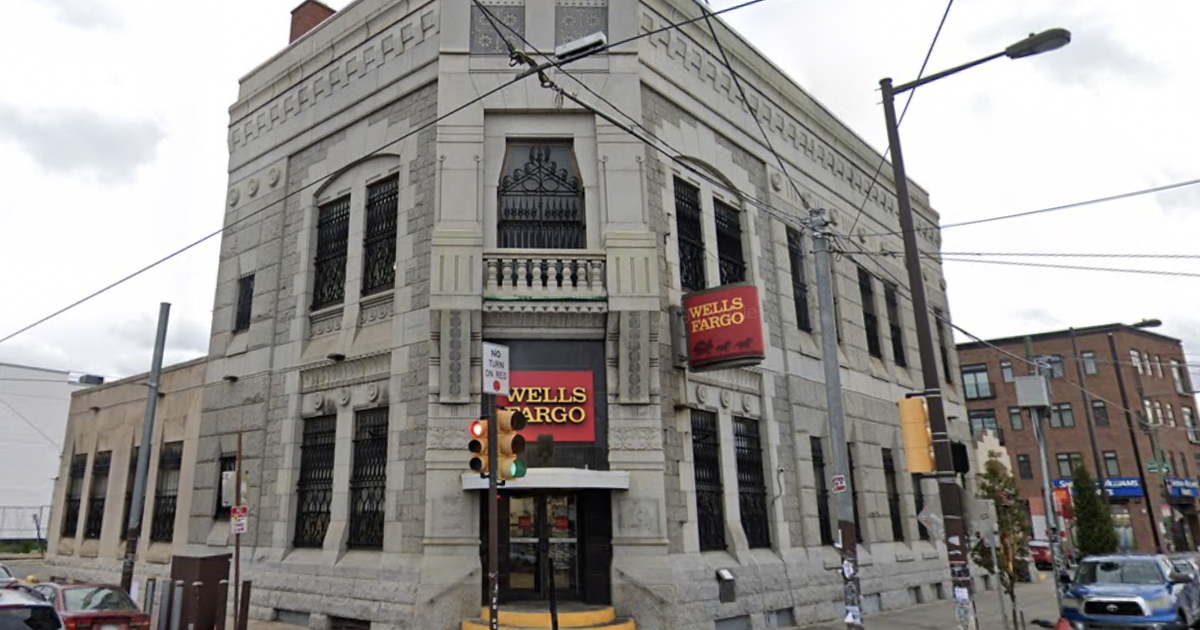 The historic Kensington National Bank Building in Fishtown will be converted into apartments
A 19th-century building at the busy corner of Frankford and Girard Avenue in Fishtown may be redeveloped and connected to a new mixed-use building, bringing more apartments to an increasing number of residential developments.
According to reports, plans are taking shape to build a new structure on the ground parking lot at the former Kensington National Bank site. This is one of many Philadelphia banks and buildings designed by architect Frank Furness. The building is located at 2 W. Girard Ave., built in 1878 and currently a branch of Wells Fargo Bank. The parking lot surrounds the bank.
The proposed project was first reported by Kyle McShane on Friday. Rising Real Estate, Who wrote, the redeveloped structure will include 59 apartments and 20,000 square feet of commercial space. Wells Fargo will stay at the location on the first floor, but it is not clear whether any other business will be added. There will also be 20 parking spaces, 20 bicycle spaces and a roof terrace.
The redevelopment of the property will include the demolition of the ATM additions and drive-thru structures currently on site.
Rising Real Estate has several renderings of proposed projects from OOMBRA Architects.
The proposal is still in its early stages, and in addition to neighborhood meetings, citizen design reviews may be required.
Furness left an important footprint in Philadelphia, although many of his Banks and other buildings have been demolishedSome of his The most famous surviving building in the city Including the Philadelphia First Monotheistic Church, the Philadelphia Zoo Gate Tower, Airy Mountain Railway Station and the Pennsylvania Academy of Fine Arts.This Library of Congress There are a few early photos of Kensington National Bank, and Philadelphia architects and construction projects.
Fishtown Bank's proposal is in conjunction with another project at 7-11 Girard Avenue across the street, where the developer is Planning a mixed-use building with 107 residential unitsBoth projects will add more residential spaces around the Girard station of SEPTA on the Market-Frankfurt Line as part of an increasingly transit-oriented development project.