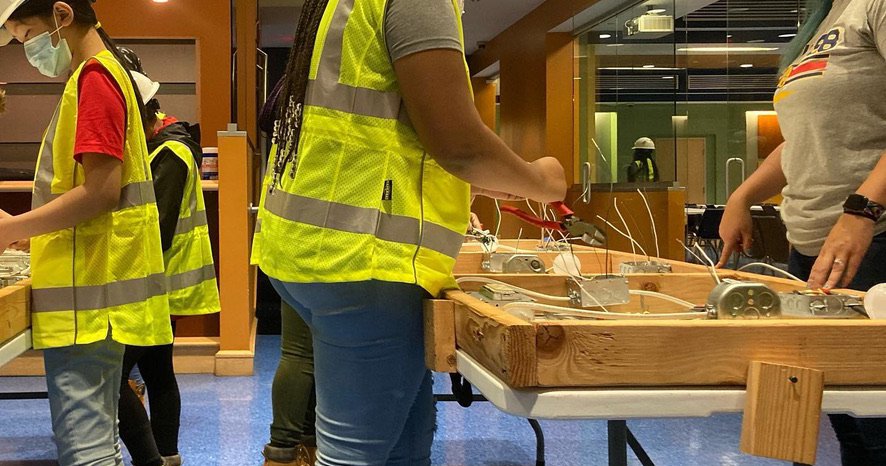 IBEW Local 98 organizes "Women in the Construction Industry" camp to recruit more young women to work in the construction industry
IBEW Local 98 organized the "Women in Construction Camp" in its union hall located on Spring Garden Street, aiming to recruit more women to join the union's construction workforce.This event is organized by IBEW local 98Michael Neill, director of apprenticeship training, works with the training and labor department of the General Construction and Contractors Association.
More than 30 high school girls participated in this activity and learned the basic knowledge of becoming a union electrician from the union teachers. IBEW local 98Apprenticeship training program. The electrical field is one of the most popular construction industries for women, providing wages and benefits to support the family.
Here are some photo highlights from the event: