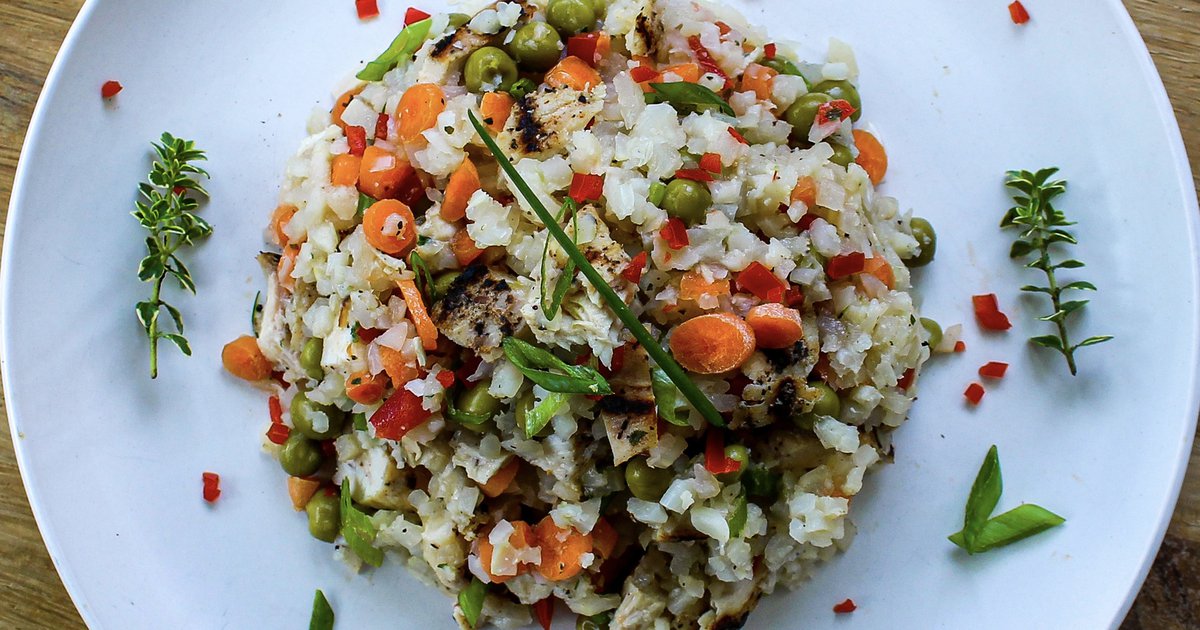 Healthy Recipe: Chinese Chicken and Cauliflower Rice
Skip the takeaway this week and try this Chinese chicken and cauliflower rice recipe. It is rich in flavor and protein, has a low sodium content, and can be prepared and cooked in just 20 minutes.
Chinese Chicken and Cauliflower Rice – Serves 4

raw material:
• 1 pound boneless skinless chicken breast
• 2 teaspoons freshly squeezed orange juice
• ½ cup frozen peas and carrots
• 2 tablespoons (divided) canola oil
• 1 teaspoon balsamic vinegar
• 2 teaspoons low-sodium soy sauce
• 2 tablespoons shallots, sliced
• 2 cups fresh or frozen cauliflower rice
route:
Trim off any visible fat from the chicken and discard. Cut the lean meat into bite-sized pieces and sprinkle with freshly squeezed orange juice. Set aside.

Heat frozen peas and carrots in the microwave for 1 to 2 minutes until they are thawed but not fully cooked. Place the vegetables on paper towels to absorb excess water.

Heat a large saucepan over medium-high heat and add 1 tablespoon of rapeseed. Add the chicken and cook, stirring occasionally, until it starts to brown, about 8 minutes. Add the balsam and mix well.

When cooking the chicken, heat another large frying pan or wok over medium-high heat and add the remaining canola oil and garlic. Add the eggs and stir, cook until the eggs are cooked through. Stir in the thawed vegetables and brown chicken.

Add the soy sauce, green onions and cauliflower rice and stir until the cauliflower rice is heated. Divide into 4 plates and eat immediately.
Nutritional information:
Calories: 310
Protein: 41g
Carbohydrate: 1.3g
Sodium: 650mg
Fiber 6g
Browse the entire library of healthy recipes

here.