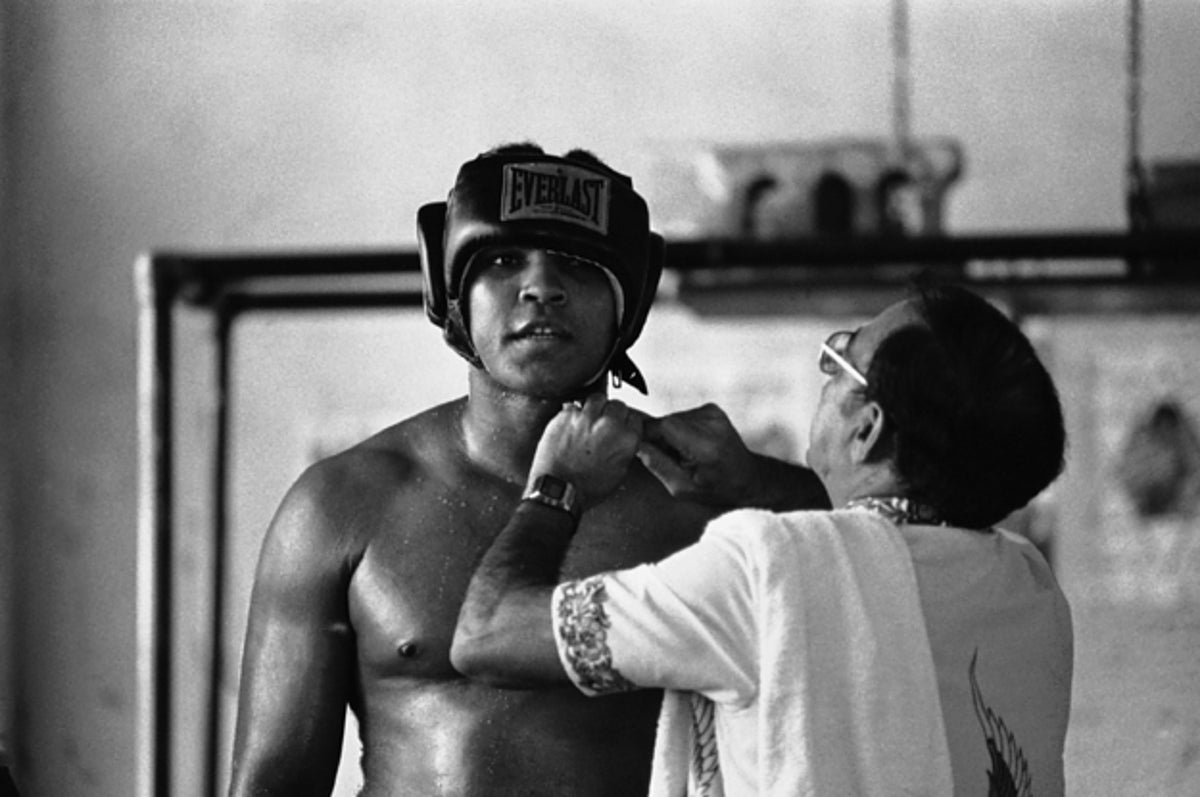 Associated Press photographer Kathy Willens retires and reflects on career
when Casey Willens After graduating from university, she was willing to be a hungry artist most of the time. Instead, she became a photographer and worked for the Associated Press for nearly 45 years, receiving multiple awards for her coverage of breaking news and general news, feature coverage, sports, fashion, and celebrities.
When Willens first started, there were few female photojournalists working with her. The entire industry was an analog industry-photographers developed their own films and wrote their titles on a typewriter.At the end of Willens' career, 95,000 photos of her appeared in Associated Press Pictures website.
We interviewed Willens two weeks after she retired ("I didn't have a moment to relax!" she said) to talk about sports photography, long shots, and the feeling of reporting on sports, the president, and the Mariel shiplift.
How did you come into contact with photography?
My career began in 1974. I work for a pink tabloid called Spinal Column-it is actually pink. This is the disposable paper that people use to cover the bottom of the birdcage. That's the suburbs, outside the suburbs, outside Detroit, where I grew up. Photography seems to be the most viable career option. In my first job, I thought I could make $50 for a photo; it turned out to be $5.
I got a reminder that Miami News is looking for a laboratory technician.I finally got the job [later] In 1974. When an employee left, I worked there for six months and I joined a full-time photographer. Miami is very different from where I grew up. I ended up shooting things like tent rejuvenation and murder scene photos on I-95. This may be stupid evidence of pollution, but no police are there yet. But these photos made the front page or were highlighted. At the end of 1976, the local photo editor of the Associated Press approached me and proposed to replace a retired employee. I worked for them for nearly 45 years.
What major events happened that day?
One of the stories I talked to was about Haitian and Cuban immigrants. These stories are huge and continuous. Everything happened in 1980, which was a crazy year. Except now, there is no other year like it. That year was a similar change for me and the rest of Miami.There was the MacDuffie riot in 1980, then the Cuban riot Mariel ship lift. [The McDuffie riots] It was the result of the acquittal of four white police officers after the death of a black man. On the first night, many people died of violence and chaos. I couldn't leave the office to take pictures. The phone rang all night and I answered the phone.I reach out J. Scott Upwhite, And then a freelancer, he went out to take pictures for the Associated Press.
And the story of Haitian immigrants and immigrants. Those are really close to me.I am with a person named Pastor Gerard Jean-Huster, He gave me the opportunity to tell the stories of these refugees. These photos are very close to me, but some of them have never been shown. Before I left, I asked the Associated Press to scan them in order to save them in the archives.
Hurricane Andrew is also a huge story in Miami. Latin America has always been a big story. Nicaragua, Iran Gate Scandal and Oliver North. I also went to El Salvador.When i go to [AP's] In 1993, the New York bureau, I went to Somalia, and there was chaos there.That was the same year Black Hawk Down event. Associated Press reporter who was in Somalia, Tina Susman, Was kidnapped, and three weeks after I left Somalia, the photographer who succeeded me was killed. When I came back, I assessed what I wanted to do. I feel it is so close to being me. I choose to be closer to home, which includes filming more news and sports programs.
I think the gender dynamics in the 1970s were different.
This is very different. I am so young, with middle-aged men who are older than middle-aged. There are two female photographers in Florida, Mary Lou Foy The Miami Herald and Pamela Smith at the Sun Sentinel in Fort Lauderdale. Expect too much of me. If nothing else, I should go out and photograph the women on Miami Beach. I found a woman wearing the tightest bikini I could find. I took a picture of her, printed it out, and then blew it up and stuck it on the wall of our office, telling everyone that this was the last woman I wanted to take. Bikini. This is the freedom of women, and I think it is unacceptable to ask me to do this.
When reporting sports events, I am almost always the only woman on the court.I don't have a role model, but generally speaking, I respect war photographers Susan Messelas, Although she may be younger than me.I also studied portraits and photojournalism Annie Leibovitz And street photography Helen Levitt.
What is sports that keeps you going, and how does it feel to report on Muhammad Ali?
I reported on Ali Fifth Street Gym In Miami.It is similar to Gleason's Gym In New York City.A generation [had] He has never reported a game, because they are all over the world, and my position on the totem pole is very low. When I met him, his career was nearing the end. The Associated Press always sends people with higher qualifications—I might add, men.
It's fun to be part of this culture. My boyfriend at the time was an excellent sports journalist, so I got all kinds of advice. For me, sports can capture these extreme emotional moments. It's fun, it's always in front of you. It is so ubiquitous and compressed into a short period of time. It also produced great images. I always have to learn on the go. My second boss at AP Miami, Phillip K. Sandlin, is very good at capturing those moments. He has a long lens, the longest lens, equivalent to a 500-600mm lens. I will process his movies and watch his edits, and I will try to follow suit. He once accused me of taking too many photos. He will take a roll of 36 photos, and there may be four to five great photos on it. I have to shoot six to seven times the film to get a good picture.
After leaving this industry, what do you think of this industry?
I think this profession is now well mastered. We are in a period of reassessment and are exploring and including women, including women of color and overall photographers. it's great. Occupation is changing, and there may not be such high remuneration. I don't know if it's easier or harder to promote yourself on apps and social media. But there are more opportunities for women than when I took office, and people are taking advantage of them. I think this is a very good sign.