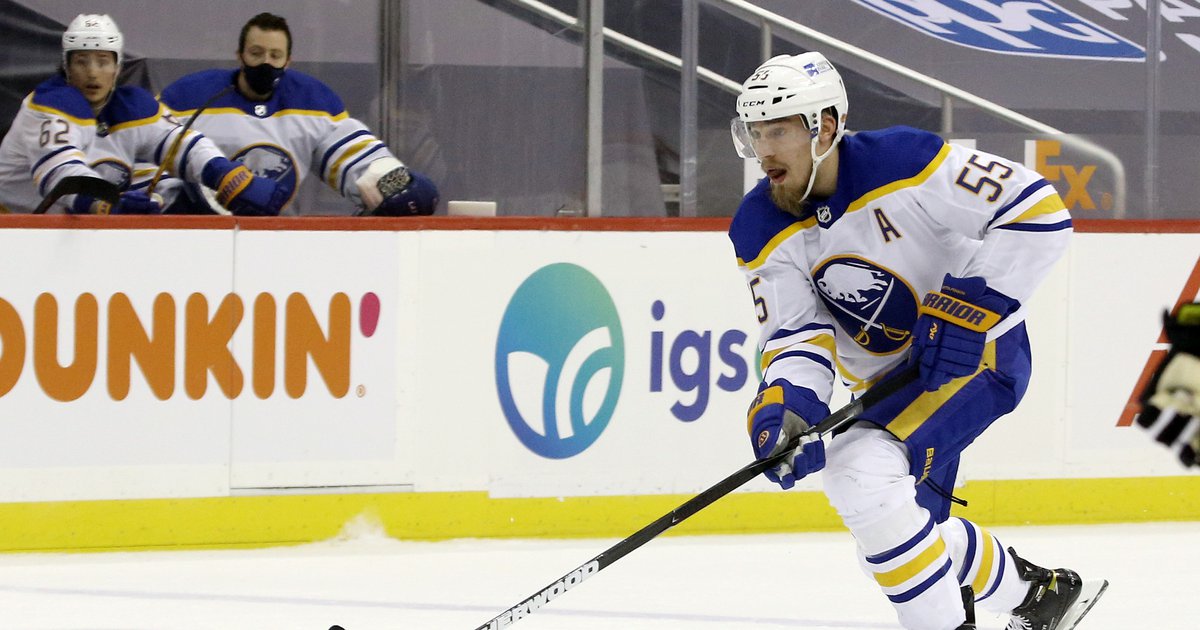 The Flyers got Rasmus Ristolainen two draft picks (including one pick) and Robert Hager from Sabres
The Flyers' pursuit of right-handed guards has ended because the team acquired Rasmus Ristolainen from the Sabres. But this is expensive.
In exchange for the 26-year-old former first-round pick, the Flyers not only parted ways with Robert Hager, but also parted ways with a pair of draft picks, including their first-round pick in the NHL tonight (13th overall pick*) ) Draft entry.
*Technically, the Flyers have the 14th overall pick, but since the Coyotes must give up the 11th overall pick, the Flyers will have the 13th overall pick on Friday night.
Despite his advanced age, Ristolainen is very experienced. After ranking 8th in 2013, he has played 542 games for Buffalo in the past 8 seasons. Last year, he participated in 49 games and scored 18 points (4 goals, 18 assists).
A few days ago, the team also acquired veteran blue insider Ryan Ellis (Ryan Ellis), who became the best partner with Ivan Provorov, which may mean Ristolainen ( Ristolainen) will become the second pair of partners, a step back from his role in Buffalo, but a method that can benefit him because he sometimes struggles during his saber career (more on that later) . On Thursday, the Flyers also made a move involving a defensive player, trading Shayne Gostisbehere (and another pair of draft picks) in exchange for salary cap space, which they basically just used to increase Ristolainen's space.
After that deal, Fletcher General Manager Chuck Fletcher discussed the importance of adding a right-handed defensive player to his group, and it looks like he found his man in the big man Stolainen.
"We are very happy to add Rasmus to our blue line," Fletcher said in a press release on Friday. "He is a 26-year-old right-wing defensive player. He will immediately add courage to our team. His height, mobility and physical fitness will make him an important part of our team's progress."
Although the Flyers seemed happy to join the Finnish defender, the response on Twitter was not so positive.
That was before anyone realized that the Flyers lost their first-round pick. At that time, there were reports that this was the second and third in the future, and the result was less than the actual situation. When you add up the balance of everything, it looks a bit daunting…
But the biggest thing the Flyers gave up here is the 13th overall pick, especially when you consider Ristolainen is about to enter his contract year. Essentially, he is currently a loaner player for a team that cannot accept such deals.
Maybe they can get a long-term extension, but now that they are paying too high a price for Ristolainen, they basically give him a lot of leverage. He knows how much the flyers cost to get him, and how bad it would be if they gave up his one-year service, so if he wants, he can really raise the price, knowing that they are likely to be willing to overspend, if that means To save face.
However, what didn't help Ristolainen in the negotiations was some of his struggles on the ice, especially as a top defender.
Statistically speaking, does changing to a smaller role help him? possible. However, if the injury leads to a long absence, the Flyers also need him to be on top of the list.
Does Fletcher have any other moves in the tank? Well, in the past week, he has been one of the busiest general managers in the NHL, so maybe it shouldn't be ruled out at this point…
Some links provided in this content are provided by Carefully selected, PhillyVoice.com sports betting partner, independently created by PhillyVoice. 21+ Please gamble responsibly.