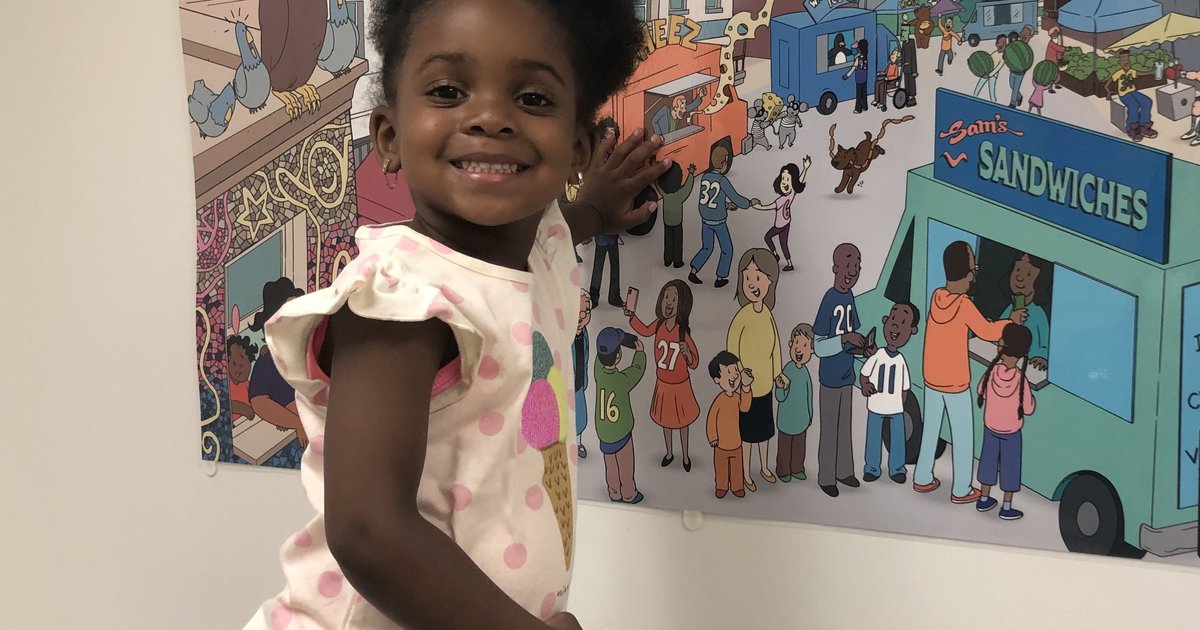 In CHOP, new interactive murals foster creativity while family members are waiting to see a doctor
Colorful interactive murals now adorn the walls of the examination room The Nicholas and Athena Karabots Pediatric Care Center in West Philadelphia hopes to inspire creative and teachable moments.
In the future, more facilities within the Philadelphia Children's Hospital network will be decorated with murals as part of the health system This picture!project.
These murals are not only an evaluation tool for pediatricians, but also a way to stimulate dialogue within the family and cultivate children's imagination. The problems addressed by the murals include: bullying, safe street habits and healthy relationships.
Each mural has a QR code that links to a web-based interactive portal that guides the family through age-appropriate prompts to browse the mural, including finding and finding activities. also, Philadelphia-themed illustrations, including a soft pretzel stand and Liberty Bell, are hidden in the mural.
A team of CHOP doctors, researchers, nurses, children's life experts, and hospital administrators worked with the artist to create murals that look like life-like storybook pages.
"Our goal is to reimagine our medical waiting space and create more opportunities to simulate the types of interactions that help children thrive," Say Dr. Danielle Erkoboni, a pediatrician at the Karabots Primary Care Center in Norristown and a faculty member of the CHOP Policy Laboratory.
"As a pediatrician, I also use these murals to assess the development of children, as well as the books we provide through "reaching"…. We are happy to bring the images in the books to the primary care The clinic on the wall ensures that learning through games is always visible in the entire space."
This American Academy of Pediatrics Support play as a way to reduce stress, build relationships, and promote learning for young children. CHOP plans to expand the image this! The project was funded by the William Penn Foundation.
"Placing the mural in a separate examination room provides a safe and personalized way for families to have fun and learn while waiting for the care provider," El Coboni said. "More importantly, our evaluation of the murals shows that they create a type of dialogue that helps children's brain development better than standard examinations or waiting rooms."
In a pilot study, CHOP researchers observed nearly 100 families waiting in three types of waiting spaces—standard waiting spaces, waiting spaces with murals, and play areas that encourage physical play.
They found that compared with other types, waiting spaces with frescoes are more likely to stimulate dialogue. They reported that the conversation time was longer and the details were richer.
They are not painted directly on the wall, but as large posters fixed on the wall. CHOP decided to produce easy-to-clean posters in response to the COVID-19 pandemic.