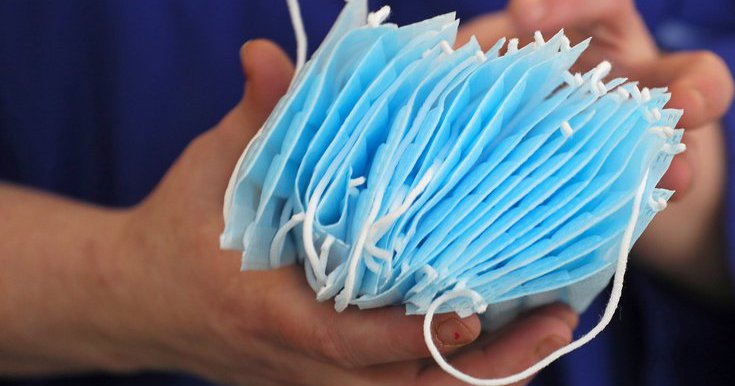 COVID-19 and Philadelphia: "Strongly recommended" to wear a mask indoors, as the Delta variant will encourage child cases
Philadelphia health officials once again strongly urged residents to wear masks indoors, regardless of their vaccination status. The guidelines suddenly changed just over a month after the city lifted the mask requirement and other remaining pandemic restrictions.
As COVID-19 cases continue to rise across the country, more and more children under the age of 12 are not eligible for vaccination, and the attitude of the health department has changed. The highly contagious Delta variant has become the main form of the virus in the United States and is causing an increasing number of pediatric cases.
Philadelphia's Acting Health Commissioner, Dr. Cheryl Bettigole, said Thursday that the city has begun to see more children getting sick from COVID-19.
Bettigole said: "We have seen a slight increase in the number of children in Philadelphia who are hospitalized due to COVID-19, but it is disturbing, while the number of cases in the city has more than doubled." "Now it is all of us to protect the children in our city. The time has come for what we need to do. This means that if you have not been vaccinated, it means that all of us have to go back to public to wear masks. Children under 12 cannot be vaccinated yet. They need you to stand up . If you still have questions to answer, please call your doctor or our health department staff to get the information you need. Then finish."
Clinical trials of Pfizer and Moderna vaccines are still ongoing to determine their safety and effectiveness in children under 12 years of age.Child authorization Not expected to happen before fall At the earliest, maybe at the latest sometime this winter.The pediatrician proposed many Advice for parents To help ensure the health of their children in the coming months.
There is no evidence that the Delta variant is now Accounted for 83% of new cases in the United States, Resulting in serious diseases or complications in the child. Throughout the pandemic, the disease in children is usually asymptomatic or mild.But there are at least 335 children aged 17 and under Died of COVID-19 in the U.S.A report by the American Academy of Pediatrics cited data from 23 states and New York City. According to CDC data, as of July 8, more than 16,600 people had been hospitalized.
Health department spokesman James Gallo said on Thursday that the city's new guidelines are still recommendations for the time being.
"The reason for the recommendation rather than the mandatory requirement is that we are only seeing a slight increase in the number of cases and hospitalizations now," Garo said. "Instead of overreacting and suppressing-which may alienate people-we are trying to work with people to stand up and do the right thing to protect our children. Not everyone will do this, we know, but if there are enough people In doing so, "Our vaccination rate is very high, and we hope to prevent this. If the situation continues to deteriorate, we may consider adopting stricter regulations. "
The proposal does not require Philadelphia companies to reintroduce mask requirements, although since the outbreak, many companies continue to require guests to wear masks indoors. Authorization cancelled in June.
The new guidelines also include recommending that people choose to spend their time outdoors instead of indoors, avoid crowded indoor places, and wear masks indoors when in contact with people whose vaccination status is unknown. It is recommended that people who have not been vaccinated consider double masks in indoor public places.
The Philadelphia School District will require all teachers and students to wear masks when they resume face-to-face classes at the end of August.
Currently, 60.8% of Philadelphia adults have been fully vaccinated, and 73.9% of Philadelphia adults have received at least one dose of the COVID-19 vaccine.
"As of this week, more than 1 million people in Philadelphia have been vaccinated," Mayor Kenny said. "The numbers clearly show: Vaccination is the best way to fight COVID-19 by protecting ourselves and those around us."