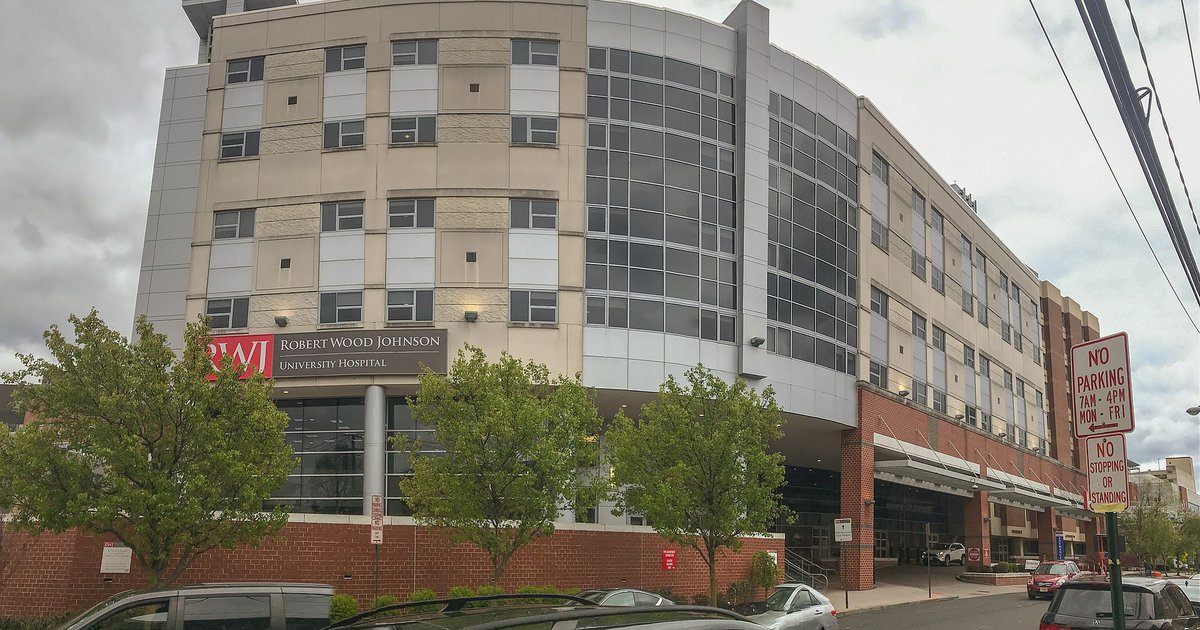 The New Jersey hospital system fired six employees for refusing to accept the COVID-19 vaccine
The New Jersey hospital network RWJBarnabas Health fired six executive-level employees for refusing to receive the COVID-19 vaccine.
The hospital system is made up of independent healthcare providers in 13 locations, and June 30 has been set as the date for employees to provide vaccination certificates. In May, RWJBarnabas became the first hospital network in New Jersey to compulsory vaccination.
The supervisor-level employees in the hospital network include doctors, nurses and hospital administrators with professional titles.
When RWJ Barnabas set the task in May, it initially applied to all supervisory positions in the network, and plans to require all employees to be vaccinated later.
"At RWJBarnabas Health, we have an ethical and professional responsibility to protect our patients and ensure a safe, COVID-19-free environment. We will force all employees and doctors to be vaccinated and will announce our plans in the coming days," The health department network said.
Nearly 3,000 supervisory level staff have complied with vaccine tasks, accounting for more than 99% of these roles.
Hospitals across the U.S. are Increasingly requiring their employees to be vaccinated To protect vulnerable patients, this trend may be accelerated by the rise of Delta variants and the increase in COVID-19 cases across the United States.
In Philadelphia, the University of Pennsylvania Health System requires all employees and clinical staff to be vaccinated by September 1st at the latest. New employees must provide proof of at least one of the two vaccinations before starting work. The University of Pennsylvania, like many other universities across the country, Also stipulate All students, faculty and staff are vaccinated.
Some hospitals postponed the decision to compulsory vaccination until the US Food and Drug Administration fully approved the COVID-19 vaccine, which currently only has emergency use authorization.Those decisions May not come until early next year, But they may mark a broader promotion of vaccine missions across the country.
At least 20 state legislatures have passed or are considering bills prohibiting companies and governments from compulsory vaccination or other restrictions on people who have not been vaccinated.
Less than 50% of the U.S. population is fully vaccinated, making the next few months a critical moment in the long-term response to the pandemic.
"If we sit here in July and don't take measures to increase the vaccination rate, then we can't start school, or something like this happens, God bless, the economy is hit again because businesses have to shut down, which is our shame," Kathleen Sebelius, the former Secretary of Health and Human Services under President Obama, said in an interview. NBC News.
The Biden administration has not yet promoted any federal legislation requiring vaccination in certain circumstances, but once the vaccine is approved by the FDA, the situation may change.
"We know that some employers, hospitals, health systems, colleges, universities, and local leaders have chosen to take this step, and we hope others will do the same," White House Press Secretary Jen Psaki said this week. "But our role from here is to continue community by community, from person to person's community, ensuring that we will meet where people need to be vaccinated."