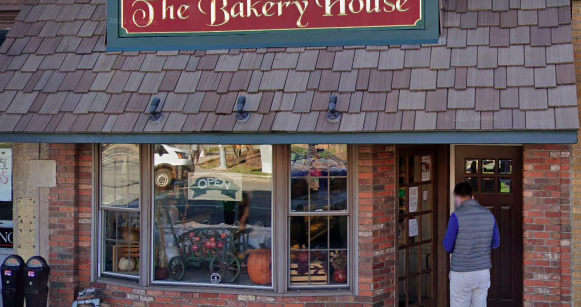 Brynmore's Bakery apologizes for the Philadelphia police cake controversy
The Philadelphia Police Department's controversy over replacing "honor, integrity, and service" with "coffee, corruption, and doughnuts" has once again become news.
Brynmore's Bakery posted Apologize to their Facebook page On Monday afternoon, one of its decorators used the changed shield on the cake on the weekend. According to 6ABC, the cake was set to celebrate the 25th anniversary of a man with the department.
Tina Jones Tell 6ABC It wasn't until her friend brought the cake to the office to share it with her colleagues, that she didn't notice the change in the text on the shield. Jones called the cake "humiliating" for someone who has served for 25 years "in a not-so-easy job."
Sandy Stauffer, owner of The Bakery House, called the incident a "destructive error" and stated on Facebook that she and her employees "show the utmost respect for all law enforcement agencies." Stauffer explained how the changed shield was made on the cake. He said that a decorator at the bakery took the picture from the Internet and "didn't see the exquisite print."
"She believes she chose a clearer/clearer image. In her rush, it was an image that was manipulated. No one found the error," Stauffer wrote in The Bakery House's Facebook post. "This is not me! This is not my employee. We are very ashamed.
"From the bottom of my heart, I and all my staff apologize deeply," she continued. "We are really embarrassed and sorry for the hurt… it was caused by an unfortunate mistake."
According to 6ABC reports, Jones refused to give a full refund for The Bakery House cakes.
If the changed badge looks familiar, it may be because it made headlines NBC10 said it "wrongly" broadcast it in the news on February 11 at 5 pm In a story about a city employee (including five police officers) who died of COVID-19.Tips for using changed badges during broadcast Commissioner Danielle Outlaw made a statement on Twitter, He accepted the radio's apology, but said in part that "errors such as these will undermine our legitimacy and reduce the work of our employees who risk safety every day."