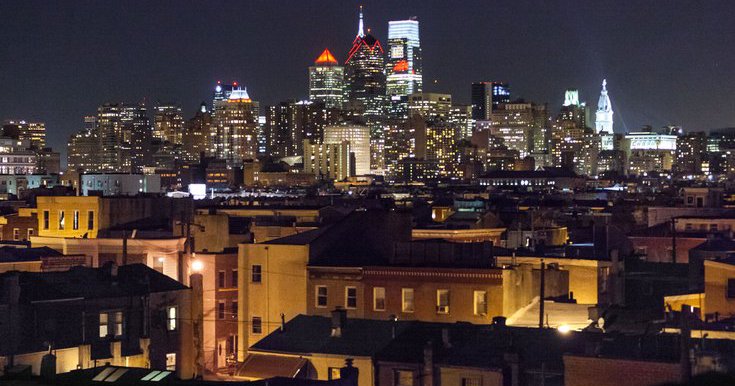 Philadelphia has over 300 homicides in 2021 at record speed and the speed of finding solutions
A fatal shooting in North Philadelphia on Thursday night has increased the number of homicides in the city this year to 300. This is a terrible number, with a few months away, and the rate of fatal violence is expected to hit a record high.
Police said the shooting on Thursday night was one of several shootings in the city. It occurred in the 1800 West Susquehanna Avenue block in which a 26-year-old man was shot in the back and shoulder. He was pronounced dead at Temple University Hospital.
Two other victims were shot nearby, a 14-year-old girl was shot in the chest, and a 24-year-old man was shot in the back and shoulders. The girl's situation is critical and the man's situation is stable.
The police said a weapon was found at the shooting scene, but no one has been arrested yet.
According to reports, there have been more than 1,200 shootings this year. Philadelphia Gun Violence Reporting CenterAccording to police statistics, the number of victims of fatal and non-fatal shootings in the city this year has increased by 24.6% compared with the same period last year.
In the summer months, the police usually prepare for more shooting incidents, but in the past month there has been an expected surge in the number of shooting victims. Compared with May 17 to June 13, the number of shooting victims increased by 43.2% between June 14 and July 11. PPD's latest report.
The 300 homicides recorded in Philadelphia so far in 2021 have occurred faster than any other year, and the city is expected to exceed the 500 homicides recorded in 1990. Approximately 260 homicides this year were fatal shootings. Last year, the police reported a total of 499 homicides.
Compared with the same period last year, serious gun attacks in Philadelphia this year have increased by more than 18%. Robberies involving guns have increased by slightly more than 1%. During the same period, serious attacks and robberies that did not involve guns decreased by 5.3% and 20.7%, respectively.
What is particularly shocking this year is the increase in the number of victims of teenage shootings. Compared with the same period last year, such victims increased by nearly 50% in 2021, and about 115 children were wounded by gunshots this year.
As the milestone of 300 homicides occurred, city officials and policymakers continued to invest in projects they wanted to reduce gun violence in Philadelphia.
Last month, Philadelphia joined 15 other cities National Anti-Violence Cooperation Sponsored by the White House to develop and implement best practices for violence prevention.
Philadelphia's recently approved budget allocates $155 million to prevent gun violence, including Provide 400,000 US dollars in grants to grassroots organizations This applied for the opportunity to create community-level programs that focus on protecting high-risk groups.
Philadelphia District Attorney Larry Krasner announced last month Provided $82,500 in grants to four community groups Provide youth activities, guidance and education support to guide youth away from criminal activities.
This Saturday, Philadelphia Another gun buyback program will be held Provide city residents with the opportunity to exchange pistols and semi-automatic guns in exchange for a $100 ShopRite gift card. The City Council organizes these events in cooperation with the police, businesses and community organizations to prevent weapons from being used for criminal purposes or accidentally used by children.
Legislators are working to better understand the daily impact of gun violence in Philadelphia, including Gun Violence Community Survey Initiated this week by State Representative Amen Brown, his electoral district covers parts of northern and western Philadelphia, where shootings are common. The survey includes questions that residents can answer about what measures they think should be taken to better address the issue of gun violence.
In Germantown this Sunday, the Better Gun Violence Reporting Initiative will be screened at Abery Botanic Gardens from 4 pm to 6 pm. The film "The Lasting Impact of Gun Violence: The Emotional Scars Left by Gun Violence" is By the local victims of gun violence in the city. After screening, there will be a community dialogue.