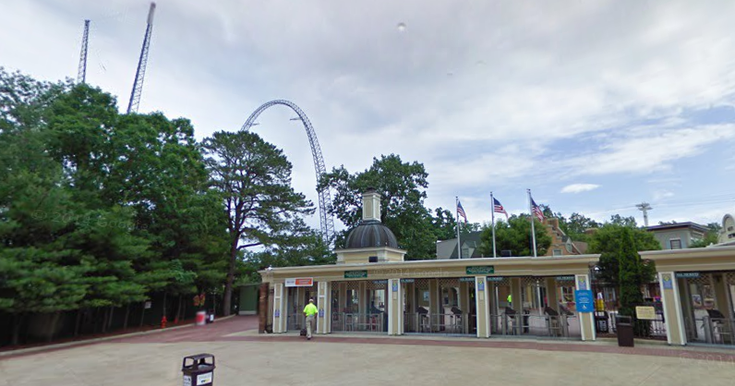 For safety reasons, Six Flags has temporarily closed the Joker and Nitro roller coaster
Following the latest safety issues raised by the New Jersey Amusement Park, Six Flags Great Adventure closed The Joker and Nitro rides this week.
After safety inspections by park officials and the State Department of Community Affairs, the two roller coasters resumed operation.
Six Flags spokesperson Christine Fitzgerald told Voice of Philadelphia that the Joker was closed on Wednesday after a guest reported a head injury. The ride reopened on Thursday.
Fitzgerald wrote in an email: "Six Flags and the New Jersey Department of Community Affairs have completed a comprehensive inspection of the ride and found that it is in normal working order," adding that the officials "It is impossible to speculate on the cause of the reported injury."
The boy was taken by an ambulance in the park to a local hospital for evaluation. Reported by NJ.com.
After a guest reported that the safety barrier had been released during the ride, Nitro was closed on Sunday.
Fitzgerald said the maintenance team conducted a thorough inspection of all three roller coaster trains and found that they were in "normal working condition." It reopened on Monday and all three trains are in operation.
This summer, Six Flags also experienced two other notable safety issues.
Last month, the El Toro roller coaster When a steel wheel on the last carriage of the train got out of position, it experienced a partial derailment. There were no reports of injuries, and guests were directed away from the roller coaster. The amusement facility is still under investigation and has not yet been operated.
In early June, a damaged rail Sawmill log sink Incident that led to the hospitalization of two passengers. The amusement facilities were repaired and operated again.
Fitzgerald said the park is committed to safety.
"At Six Flags, safety is the most important thing. Our rides are professionally inspected by internal and external experts every year in accordance with all New Jersey laws and regulations," she wrote in an email. "In addition, our maintenance and safety experts complete extensive safety inspections before opening the rides every day. We provide more than 15 million safe rides every year."