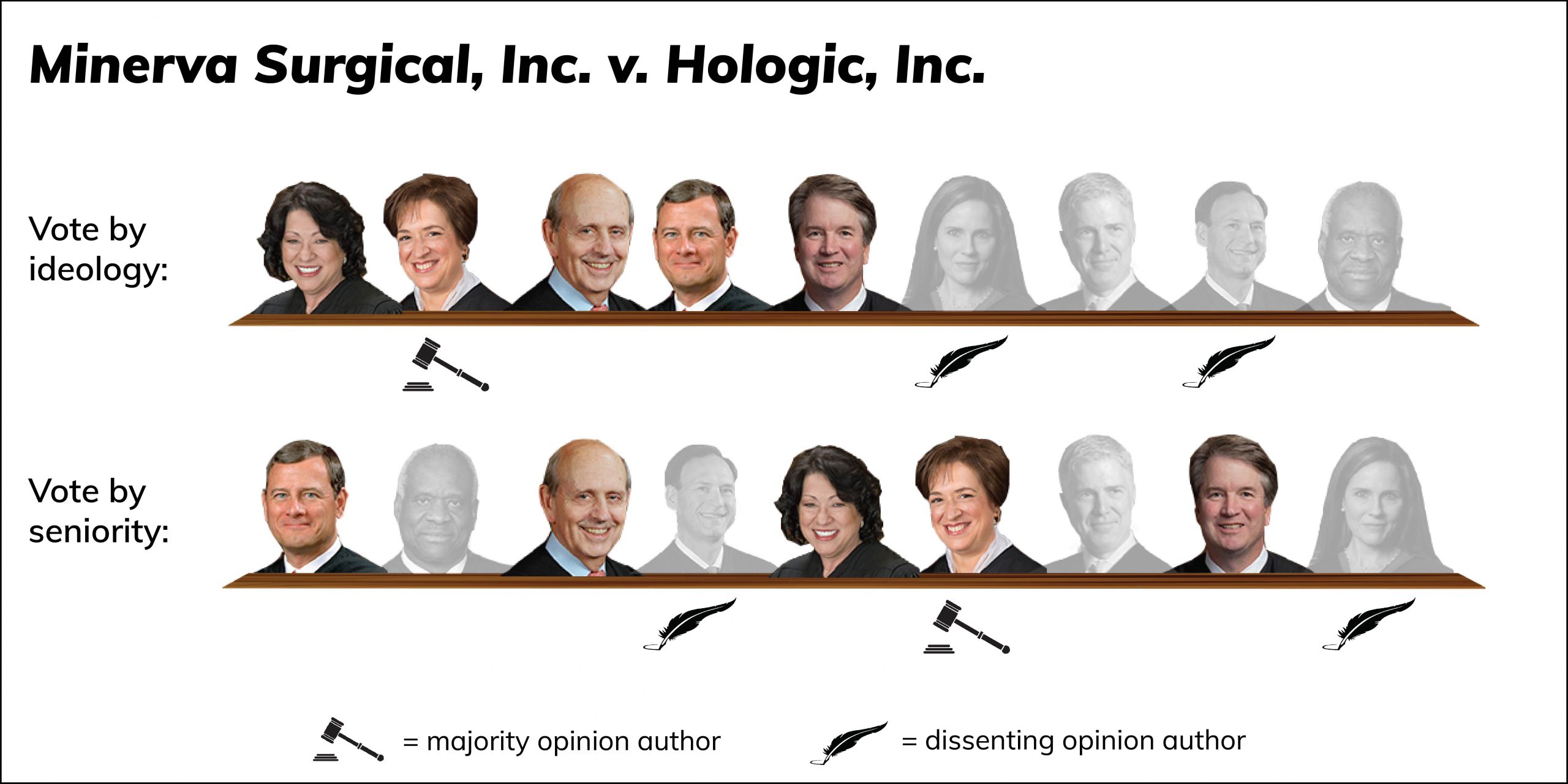 Judge insists but narrow patent assignor prohibits estoppel
Scottus News
The Supreme Court issued on Tuesday View in Minerva Surgical Inc. v. Hologic Inc.. The case aims to abolish the estoppel principle of the patent assignor, which prohibits the inventor from questioning the validity of the inventor's own invention. The court ruled to support but narrowed the scope of the doctrine with a score of 5-4. Justice Elena Kagan wrote an opinion for the court. Justice Samuel Alito raised an objection. Justice Amy Connie Barrett also raised an objection, and Justice Clarence Thomas and Justice Neil Gorsuch also joined the objection.
For more than a century, the Federal Court has been applying the assignor's estoppel in patent cases, but this principle has received major criticism. In this case, the medical device manufacturer Minerva tried to reverse the estoppel after the principle prevented Minerva from attempting to invalidate the patent assigned to Hologic. Minerva argues that the estoppel prohibition by the assignor is in conflict with the patent law, the principle relies on precedents that have been overturned, and the basic basis of the principle (questioning the validity of the patent conflicts with the assignor's implicit statement of validity) is usually incorrect. Hologic urged the court to maintain this doctrine. It argued that the court should not abolish its long-standing precedent, especially considering the fundamental unfairness of allowing patentees to try to undermine the value of the patents they sell. Hologic also argued that Congress had implicitly incorporated this principle into the patent law.
The court refused to give up this form of estoppel. Kagan wrote that it was "based on a century-old principle of fairness," and the court continued to "see the value of this doctrine." But the court "has restrictions on the transferor's recognition of estoppel," she added. The court declared that the assignor's prohibition of estoppel only applies to "the inventor said one thing (explicitly or implicitly) when assigning the patent, but the opposite was the case when the patent owner was sued." Kagan pointed out three examples where the principle does not apply: (1) when the employee transfers "any future invention" to the employer as a package, (2) when the law governing the validity of the patent changes, or (3) when the invention People assign patent applications (rather than issued patents) and the issued patents are more extensive than the transferred applications.
Because the U.S. Court of Appeals for the Federal Circuit "failed to recognize these limits," the court returned the case to determine whether the third exception applies.
Alito's dissidents criticized most people for "adopting[ing] A text blind interpretation method. "Barrett's objection is that the patent law does not support the transferor's prohibition of estoppel, and refuses to pass Congress approval or background common law principles to extend the doctrine to the bill.
Please continue to pay attention to the in-depth analysis of opinions.