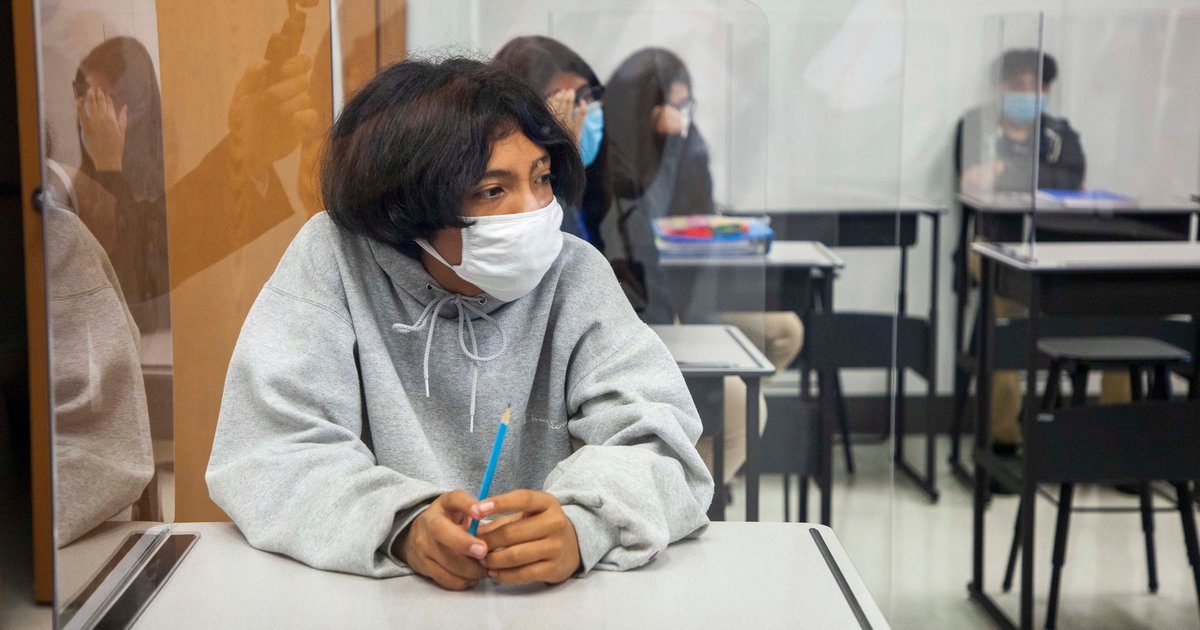 COVID-19 and education: New Jersey will abolish school mask regulations this fall
This fall, when New Jersey students, teachers and staff return to the classroom for full-time face-to-face learning, they will no longer need to wear masks.
Barring "any major changes in our situation before the start of the school year," Governor Phil Murphy said on Monday that the state will abolish school COVID-19 mask regulations at the beginning of the 2021-22 school year.
Instead, local school districts will be allowed to implement the mask requirement as part of their own health and safety protocols for the upcoming school year. If students, teachers and staff wish, they can continue to wear masks.
Murphy said that the US Centers for Disease Control and Prevention is expected to update its guidelines on wearing masks in schools before the fall. CDC recommendations Masks are generally worn in schools — Except for the meals of all students, teachers and staff in the previous school year.
When New Jersey ended its indoor mask authorization last monthMurphy said that for the remainder of the 2020-21 school year, elementary and high schools still need to wear masks.
When New Jersey decided to cancel its COVID-19 mask requirements in schools, the state announced its Health and safety guidance coming year on Monday.
The recommendations are as follows:
• Keep physical distance between students as much as possible. Encourage desks facing the same direction and avoid group seating.
• Develop protocols to identify and respond to students, faculty and staff who are infected with COVID-19.
• Maintain close contact with local health authorities to share information about COVID-19 transmission, prevention and control protocols, and develop guidelines for notification and response to the disease.
• Maintain transparency and continuous communication with faculty, staff, students, and families regarding school operations and health and safety information.
Murphy said the statewide guidance "will provide a road map for school districts to return students and staff to a safe, rich school environment."
"This guide will help school districts and educators develop plans to meet the educational, social, emotional, and mental health needs of students," Murphy Say"Our students and educators have shown amazing resilience during the pandemic, and I am very pleased that the upcoming school year will provide a sense of normality that students have not had since March 2020."
State official Encourage school districts to implement some face-to-face learning In the past school year, if conditions consider it safe to do so.
But Murphy May says All school districts must reopen this fall for full-time face-to-face learning.One Executive order signed last summer This allows the school district to provide distance learning options during the COVID-19 pandemic that ended the previous school year.
Murphy's message also received a response from the federal level. President Joe Biden has repeatedly urged all students to return to the classroom for face-to-face learning. Randi Weingarten, president of the American Federation of Teachers, also called on all schools to resume full-time face-to-face teaching.