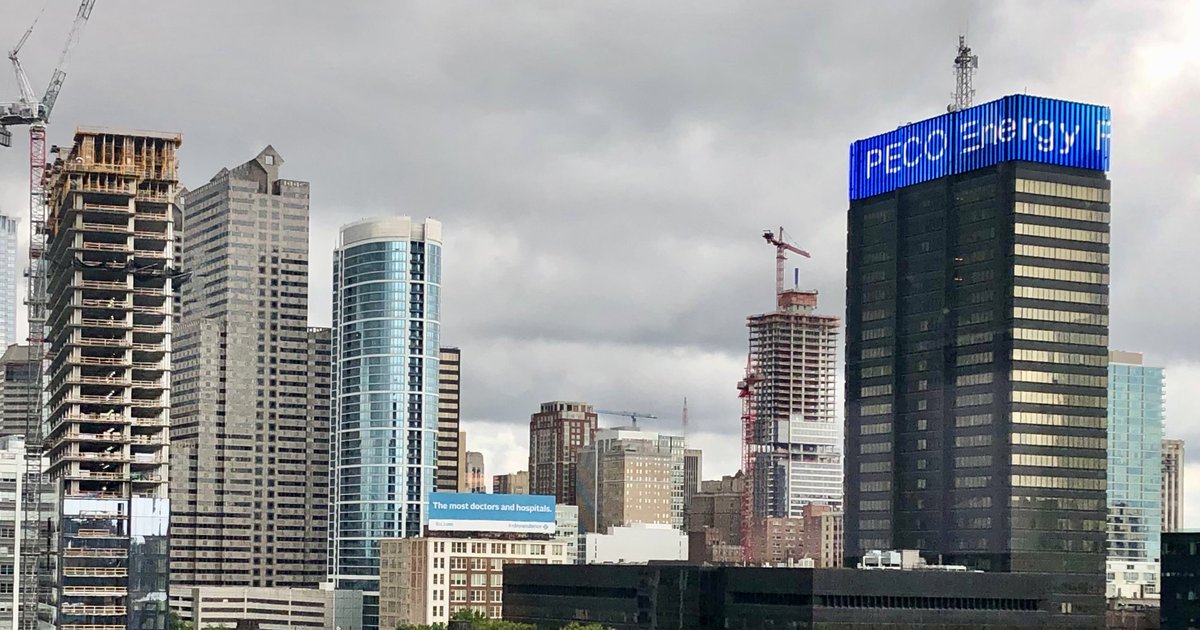 PECO has millions of dollars available to help pay for energy bills, but says that few eligible customers are applying for assistance
During the course of last year, due to the COVID-19 pandemic, Pennsylvania United Way saw a 110% increase in its 211 helpline call volume.
The hotline is a way for people in Pennsylvania to learn about community resources, from extracurricular activities to helping find food to helping pay for it.
United Way's senior manager of human services, Cinda Watkins, said that from Philadelphia residents alone, United Way received 54,000 calls, of which more than 10,000 were from people seeking help to pay for utility bills.
"It's very remarkable. There are so many people who need help, and we are very happy to be able to serve people because they are definitely struggling," Watkins said.
PECO has also witnessed a pandemic of economic impact. Pennsylvania's largest electric and natural gas utility company said that among those who defaulted on energy bills, each customer owed an average of $512.
"This is just an unprecedented level of demand," said Funmi Williamson, PECO's senior vice president of customer operations. "I want to say that maybe the last time we were so close was in the 2008-2009 time frame, this is better than that."
What's even more puzzling is why only 14% of PECO's qualified residential customers are using the company's customer assistance program.
PECO received US$270 million in federal and state funding. Emergency Rental Assistance Program, Williamson said, due to the limited number of registered customers, so far, only $500,000 of the money has been used to help people pay their bills.
Headquartered in Philadelphia, PECO has more than 1.6 million electricity customers and more than 523,000 natural gas customers in southeastern Pennsylvania. The company provides electricity to the residents of Philadelphia. In the suburbs, PECO has electricity and natural gas customers.
Williamson said: "There are still many other customers who will benefit from it, but there is huge demand that has not yet signed up." PECO said that its customers can visit their website PECO.com./help for more detailed information on how to register.
Pennsylvania received a total of $569 million in funding from the Emergency Rental Assistance Program to help renters, landlords, and utility providers financially affected by the COVID-19 pandemic.To be eligible for assistance, the family must be a renter and meet other criteria, which can be Pennsylvania Department of Public Service website, Such as a decrease in household income or an increase in household expenses.
ERAP funds are used or lost, which means that if there are unused funds at the end of the program, it will be returned to the government or redistributed. ERAP will last at least until September 2021, but it can be extended.
"We really hope that our customers can take advantage of it because it won't exist forever," Williamson said.
At the beginning of the pandemic, PECO committed to public outreach to promote the new plan.
Williamson said: "Unfortunately, the acceptance rate is getting better, but it has been low." In the early days of the COVID-19 pandemic, the percentage of PECO customers who got help paying their bills was in the single digits.It has climbed to 14% and Williamson attributes it to the city's suspension of evictions Ends June 30.
Williamson said: "Unfortunately, for many people, the threat of termination or interruption of service is often an incentive to seek help."
Nevertheless, PECO still has the ability to help more customers. PECO's communications officer, Mayra Bergamani, said the company has stepped up its publicity efforts to spread the news to people who may not know it.
"We have seen this type of newly unemployed people who may never know what they need assistance or even where to start applying for assistance. Literally, this epidemic has made them unemployed," Bergamani Say.
Raven Williams, Family Support Services Coordinator United Latino Conference, Said that the organization is also difficult to provide people with water and electricity bills assistance.
She said that Congreso helped people and families in predominantly Latino communities access support services, but customer interactions dropped sharply when the pandemic began.
Williams said: "To be honest, we think this is because of technical barriers in the people we work with." "So even if we do have customers, it's difficult to plan the app. So, either way. , None of these applications will enter."
Now that Congreso has reopened face-to-face dating, more and more people come to seek help. Williams said they are working to expand their outreach through social media, internal recommendations and grocery store flyers to help more people in the area.
"At the moment, we seem to be almost embarking on the way we did before the pandemic. I want to say that these outreach methods are helpful," she said.
How to apply for an emergency rental assistance program
People apply for EAP through the county where they live.Provided on the Pennsylvania Department of Public Service website Application portal link Philadelphia, Montgomery, Delaware, Chester and Bucks.
You need a driver's license or passport, income information for all family members over the age of 18, a copy of the lease, the landlord's name and contact information, utility costs, and supplier information. Applicants also need to show unemployment certificate, income certificate, pay slips and other wage statements, and non-labor income statements.
It also accepts photocopies, digital photos and emails or letters from employers, landlords or others who know your family situation.
All information on how to apply is available at Department of Homeland Security website.
If approved, ERAP assistance is usually paid directly to the landlord or utility provider. If the landlord or service provider chooses not to participate, funds will be sent to the tenant for payment.
Other PECO programs for utility assistance:
In addition to the help provided through Erap, PECO also provides other Payment assistance program, Including Deferred payment arrangement, Income-eligible assistance programs.
PECO also has Supporting Energy Assistance Fund, It allows people to donate. Williamson said that PECO usually matches these donations, which can help eligible customers pay for utility bills.
In the winter, with the support of the federal government Energy Assistance Program for Low-income Families This helps people pay for heating bills. Applications for the program will open in November.