Fort Hood officials seek public assistance in finding missing soldiers
Fort Hood, Texas — The Fort Hood Emergency Services Agency (commonly known as DES) is seeking public help to locate the missing Fort Hood soldier Spc. Abram Salas II.
Officials said on June 23, Spc. Salas' unit reported that he did not go to work. Law enforcement, his chain of command, and his family tried to contact Salas without success.
Salas is a Hispanic male, 5 feet 6 inches tall, with black hair and brown eyes.
He may be driving a 4-door white Dodge Dart with a Texas license plate NFP-2796.
Fort Hood stated that preliminary investigations revealed that Salas had left voluntarily for unknown reasons, and reliable and reliable information indicated that he might be in the San Antonio area.
DES and military officials have been in contact with Salas' unit and his family to ensure his health and safety.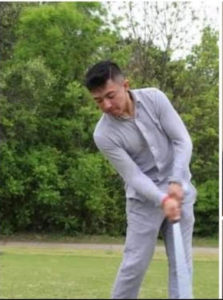 Anyone with information about the location of Spc. Abram Salas or detailed information about his disappearance should contact the Fort Hood Gendarmerie at (254) 288-1170.
Law enforcement officials will protect the privacy of those who wish to remain anonymous to the extent permitted by law and keep information confidential.
If you find any suspicious activity in your area, please contact: MP Desk, phone (254) 288-1131