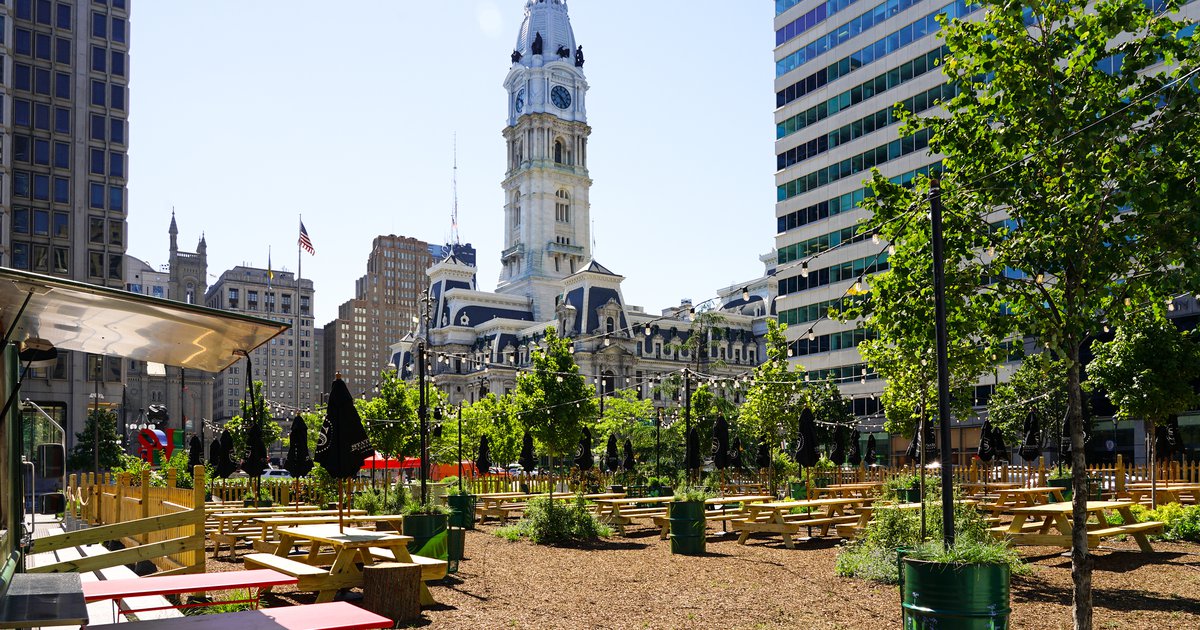 Safran Turney Hospitality will open The Lawn in Loveluck, a pop-up store in LOVE Park
This summer, LOVE Park will open a pop-up store with ample food and beverages, as well as picnic tables and string lights.
Loveluck Lawn will open at 3pm on Saturday, June 26
For the pop-up store, Safran Turney Hospitality chefs Marcie Turney and Valerie Safran (Barbuzzo, Bud & Marilyn's, Little Nonna's) Cooperate with Terence Lewis, who is the long-term manager and beverage director of the restaurant and has worked with them for more than 14 years.
---
---
Loveluck's lawn will be located on the 15th Street side of LOVE Park, adjacent to Robert Indiana's famous LOVE sculpture is located across from City Hall.
A food truck will sell snacks, burgers, sandwiches and curly fries that guests can enjoy in the restaurant park. Groundswell Design Group in Philadelphia has created an outdoor oasis for pop-up stores.
Acknowledgements/bonfire media
Groundswell has added greenery and plants, including more than 1,400 pink and purple flowers. A dozen sunset maple trees have been temporarily planted to form a natural canopy to shield guests from the summer sun.
Once it gets dark, the area will be illuminated by hundreds of light strings hanging from the trees.
The same name of the pop-up window restaurant It was postponed due to COVID-19, but its expansion plan will resume this fall. It is tentatively scheduled to open as a full-service restaurant and bar in the former UFO-shaped welcome center in LOVE Park in early 2022.
The Loveluck Lawn will be open from Tuesday to Friday from 3pm to 10pm, and Saturday and Sunday from noon to 10pm. It will last until October. Here is the pop-up menu:
Acknowledgements/bonfire media