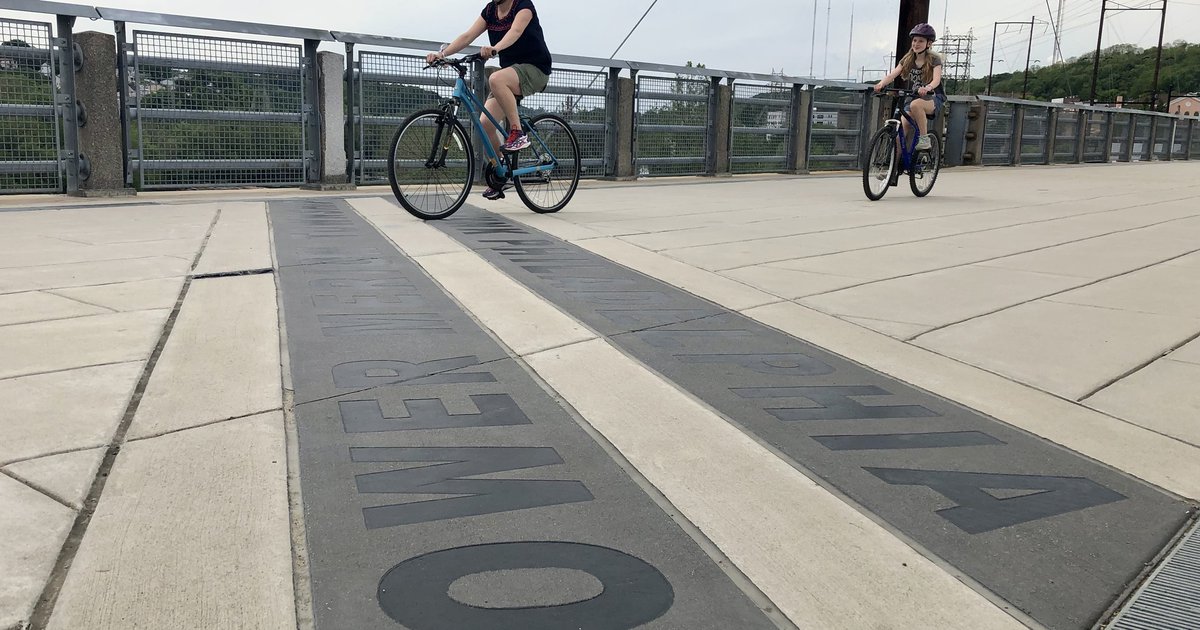 Manayunk Bridge Trail is expected to install lighting later this year
More than five years after completing the Manayunk Bridge Trail in Philadelphia, creating a connection from the city to Lower Merion for pedestrians and cyclists, the project to install lighting on the bridge is expected to advance later this year.
The Greater Philadelphia Cycling Union said this week that the timetable for the project appears to be determined in the next few months, and the work may be completed before the end of the year.
"After completion, the bridge will no longer be closed at night, allowing 24/7 traffic between these counties," Bicycle Union Report.
During the installation process, pedestrians and cyclists using this trail can still enter.
Officials in Philadelphia and Lower Merion In October 2015, they jointly opened the 0.6-mile span, Reviving the iconic but abandoned railway bridge that spans the Schuylkill River and the highway. The bridge is incorporated into the ever-expanding network of race tracks in Pennsylvania and South Jersey. In 1986, SEPTA suspended rail services on the bridge.
This $5.67 million project has provided barrier-free connections between Philadelphia and Montgomery County since the trail was built, but the lack of funding for lighting at the time was always a disadvantage. Those who wish to use this trail at night or commute in the early morning have waited for the lighting project to take shape.
The Delaware Valley Regional Planning Commission provided federal funding for bridge lighting in 2016, but the project Timeline is postponed Due to the slow approval process and the large number of institutions involved, the Bicycle Union Say.
This time, the contractor of the project has received a notice to proceed, and the lighting installation may start in August or September at the earliest.
"We would like to thank all those who continue to patiently wait to improve the bridge connections to the Schuylkill River Trail and the Parkside Cynwyd Trail along Circuit Trails, as well as the Philadelphia Office of Transportation, Infrastructure and Sustainability, and Philadelphia Parks and Recreation, to make progress in this area. ," said the Bicycle Union.