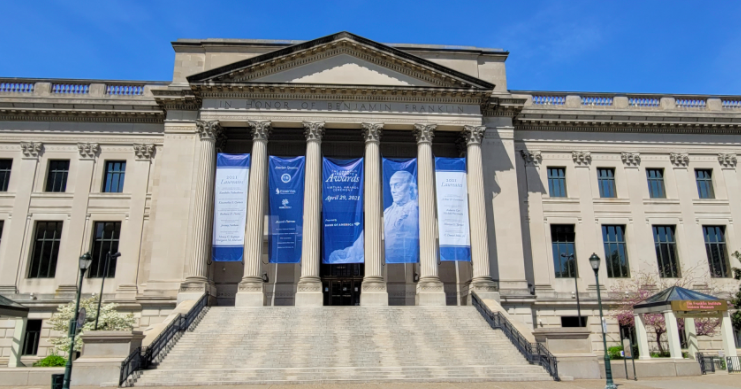 New Jersey woman was assaulted by 3 adults at the Franklin Institute last month
A woman in Atlantic City said she was beaten by three people after she asked a child to stop splashing water in a children's exhibit at the Franklin Institute last month.
On May 1, 44-year-old Danielle Vincent and her 4-year-old nephew were visiting a museum for a family outing and said that she had asked a little girl not to splash water in the exhibition. NJ.com report.
Then she met a woman she thought was the child's mother, with another woman and a man next to her.
"She said,'How dare you discipline my child,'" Vincent says. Then, the man allegedly grabbed Vincent in a "bear hug" and hit her on the head when two women attacked her.
When the police arrived at the scene to report the crime, the attacker had already left the area. No one has been arrested yet, but the Philadelphia police said they are investigating the incident. According to reports, the incident was captured by a security camera in the building.
Vincent told NJ.com that she believed she had suffered a concussion. After the incident, she vomited at night, had "big bumps" on her head, and had pain for "at least a week". She said she remembered someone trying to help her, even though most adults tried to get their children away to keep them safe.
A spokeswoman for the Franklin Institute said in a statement to PhillyVoice that the museum was aware of a dispute.
Public Relations Director Stephanie Santo said: "We communicated with the Philadelphia police on the day of the incident and passed them all the details and information related to the situation."