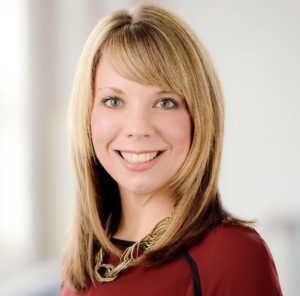 The industry is imperative
I join Healthcare design About 12 years ago, just a few weeks before attending my first healthcare design expo and conference. I immediately learned that this is a passionate, mission-driven and inspiring group. I also noticed during the catwalk that the attendees were mainly white men. Over the years, I have seen more and more women enter the field and lead healthcare design in meaningful efforts; however, in my work and travel, I still haven't met many people of color.
I think my experience is no different from yours. This is an unacceptable reality, but the industry must face one reality: Generally, the individuals who provide healthcare programs do not represent the complex communities they serve. Many organizations have been working hard to solve this problem, but the exposure of social injustice and health gaps in the past year has stimulated new vitality to solve this problem.
it's here Healthcare design, We decided to dedicate part of the content of this issue to discussing the theme of diversity and celebrating trend-setting people, projects and plans. As a part, I invited a group of industry members to join my roundtable discussion. These people are personally concerned about the Diversity, Equity and Inclusion (DEI) program for some reason. I know that I have gathered the right group, but I am still struck by what they share.
The company's internal efforts to attract young people into the field, promote workplace equity and leadership diversity, and apply all these efforts to improve healthcare and improve the well-being of our communities are impressive, to say the least.
I left our conversation and was encouraged, but there was also a clear feeling that things were indeed changing. As they shared, the healthcare system already exists-confronting health disparities, having disturbing conversations about the causes of these disparities, and ensuring they have the right people to help solve these problems. This is where the project team comes in. Designers should not only be able to participate in these conversations, but they should also be able to prove that they are also promoting DEI within their organizations. As Victoria Navarro of Advocate Aurora Health said, she will ask for details of the company's DEI program to ensure that the organizations working with them reflect the system and its community.
As we move forward as an industry, I am thinking about roles Healthcare design Play a role in this process. We have worked hard to consider the projects we cover, the individuals we interviewed, and the participants in our plans. But I know we can do more-part of it is just the opportunity to meet and interact with different industry members. I encourage all of you to consider the same question: nominate different staff members for our awards, identify them as the source of the articles, and send them to our event.
We recognize everyone's contribution here, and I can't wait to see what this industry will look like in another 12 years.