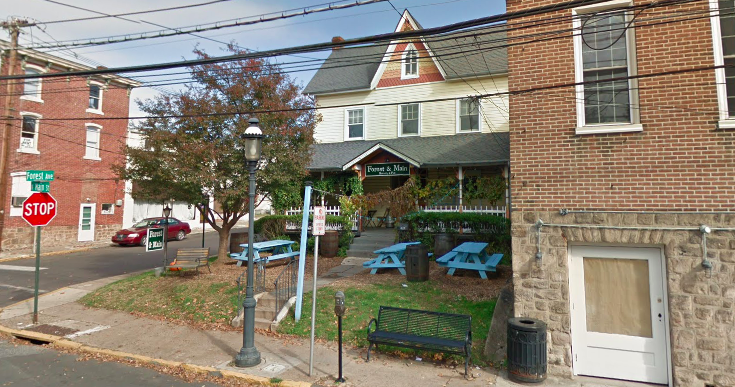 Forest & Main Brewing Co. expands business in Ambler, bid farewell to the Victorian house
Forest & Main Brewing Company (the main product of craft beer in Montgomery County) will open a store in a larger space in Ambler and leave the unique house that originally put this fledgling company on the map.
Co-owners Daniel Endicott and Gerald Olson announced a bittersweet plan on Facebook this week and explained that the change marks a strategic This change is accelerated by the coronavirus pandemic.
For the past nine years, Forest & Main is located in Ambler, North 61 North Main Street. This is a Victorian style hotel (called House) that provides a comfortable place for beer drinkers to try the company's selections. Beer and enjoy live music. Since the last expansion of Forest & Main a few years ago, the adjacent building called New Space has been dedicated to tasting rooms.
The brewery is currently building a 15-barrel brewery and provides tap water at a location that is currently located a few blocks north of the main street. The company also plans to open a new bar at 33 East Butler Street and take over the former Ambler Apparel clothing store.
The owner said on Facebook: "This pandemic has forced us to transform from a bar service to a bar, from almost all on-site services, to small British beer cans, to all our beers in cans and bottles. The brewery in China." "We have learned a lot from this experience. When looking back at 61 North Street in the past nine years, we are trying to understand the state of forests and beauty in the next decade. ?"
Forest&Main is known for its British and Belgian beer, and has grown from a local gem to a brewery with ever-expanding popularity and reputation. Endicott and Olsen said that the new space will give them more freedom to try and expand the lineup.
"The increased capacity will allow us to produce more clinker, a lot of aged oak barrels (and fermented powdered beer!), a lot of happy little bar beer, to continue to deepen our love for beer, of course Many IPA hops have also been brewed," said the owner.
The timetable for the two new locations was not disclosed, but in the meantime, Forest & Main will continue to sell packaged beer from its adjacent Main Street location.