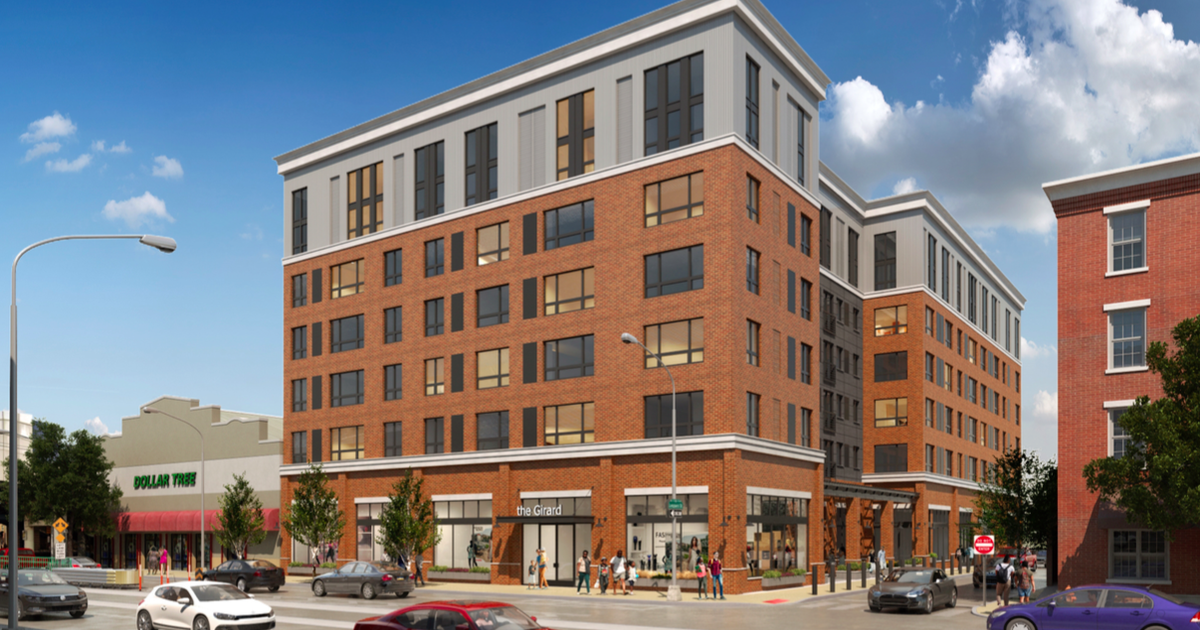 The renderings show the proposed apartment building to replace Fishtown 7-11
The plan to build an apartment on site 7-11 on Girard Avenue in Fishtown has become clearer, and the new renderings show an overview of the project.
The proposed mixed-use residential development at 23 Girard Street will have 6 floors and can accommodate a total of 107 units, which is an increase from 97 developers Initial plan. The first floor will include 5,406 square feet of commercial space and a 6,000 square foot residential roof deck facility.
Courtesy / JKRP Architects
Courtesy / JKRP Architects
Courtesy / JKRP Architects
The project is located in an attractive residential location, leading to the Girard station of SEPTA on the market-Frankford line, and only a few steps away from the building. 29 parking spaces can be accessed through a garage across the street from Stiles. The residence hall has an entrance on Leopard Street.
This project Will enter the Philadelphia Citizen Design Review process at the June 1 meeting. The plan will be submitted to the Fishtown Neighbors Association on May 25.
The plan to build an apartment near the Market-Frankford Line Girard station is carried out in another project that is taking shape at Girard Station on the Broad Street Line. The closed CVS/pharmacy will be demolished Make way for another mixed-use residential building with two floors of commercial space.
Both of these projects will arouse people's great interest, and eventually commercial tenants will eventually occupy these spaces, which have long been convenient places for SEPTA riders and residents of the surrounding communities.