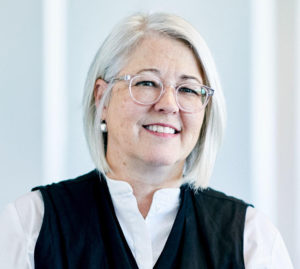 Gender issues in healthcare design
When I was a young professional in healthcare design, I vividly remembered the process of conducting a conference call from inside the closet, so my client could not hear the children in the entire room. This was the early 1990s, when the idea of ??women at work was very boring: women were either full-time employees or full-time parents. But I rejected either option, and instead created my own hybrid solution, established my own studio in my own home, and worked directly with clients with a cooperative team of other independent consultants. This method provides me with a flexible schedule to balance parenting while maintaining my professional development. Nevertheless, I still cannot let clients know that I am working at home, otherwise it will have a potential negative impact on my career.
Decades later, because our company and family roles can no longer operate in silos, the pandemic has to some extent accelerated the shift in our tolerance for working parents. Children and pets that suddenly appear in video conferences are now regarded as likable and have become the norm. Acknowledging and adapting to our larger lives has taken a step forward: COVID-19 has taught us in some ways that people can work effectively and impactfully, and still balance individual commitments and interests.
Despite these positive changes, it is hard to believe how far we need to go.Although this epidemic has made great progress in changing people's perceptions of the ability of executives to perform family duties with Do your best, this also draws attention to the gender inequality that still exists, and in some cases exacerbates it.For example, as far as we know, women are more affected by COVID-19, and it is reported that more women are unemployed than men PricewaterhouseCoopers. In addition, due to the closure of schools, nurseries and other extracurricular programs or reduced capacity, more women choose to leave the work force after it is difficult to balance work and childcare. 2020 year Women in the workplace learner rely (Palo Alto, California) and McKinsey & Company (New York) found that 25% of women are considering leaving. Three-quarters of women in leadership positions cited burnout as the main reason.
Even before the pandemic, these stressors have become the norm in the construction industry. Although I have more female healthcare leadership positions than ten years ago, most healthcare planning leaders, business leaders and healthcare senior technical architects are men. This is consistent with the data: A 2017 Polls Through architectural publications ocean The report pointed out that women accounted for only 18% of construction company partners or principals, but they accounted for 50% of architecture graduates and new employees. These indicators are usually labeled as "missing 32%", telling us that the recruitment and retention of women is still a blind spot. According to the survey, for those women who left the industry, the cited reasons included long working hours, lack of support and lack of opportunities to create.
Healthcare projects are very complex, and our work in project development is closely integrated with construction managers and owners' representatives. For women, we are usually the only person on the team that represents project industries (such as engineering and construction) because they are also male-dominated fields. For "only one person", work culture can be difficult. Following a dominant work culture can be an exhausting balancing act, while being keenly focused on one's own contribution, influence and faithfulness to one's own path.
Recent experience illustrates this problem. In an on-site meeting to review the ward model with the client and contractor, only one female member of the contractor team responsible for the simulation process attended the review. At the end of the meeting, a male team leader thanked the team and shook hands with the people in the circle. Surprisingly, he ignored the woman and shook hands with her male colleagues on the left and right. She took a step forward and extended a helping hand, but did not see her at all. The invisible tingling was obvious on her face. Neither she nor her efforts to coordinate construction efforts have been recognized. When you put these experiences together day after day, is it no wonder that many women think that the struggle for opportunities and support is not worthwhile?
But we can change the trajectory. First of all, we must have more plans for our employees, and be more strategic about how we support, promote and promote women's leadership positions. For example, recognizing that women's career paths may not be as linear as men's, we need to develop different career development strategies to provide opportunities for development and promotion. For example, embracing the mixed work environment that I have maintained a few years ago can now become a work model that provides different options for women with young children, thus avoiding resumes, career development, and earning potential. Regardless of the workplace, women can and should be positioned as leaders in clients and project teams to help change demographics.
Second, the role of alliances, or advocacy and support for the traditionally abandoned people's positive and consistent practices, is crucial to fostering an inclusive culture. We need men in the field of healthcare design to consciously advocate and sponsor female colleagues, and to guide and position women as healthcare planners, technical architects, and design leaders. Crucially, the representation and visibility of women in leadership positions needs to be increased to encourage young colleagues or recent graduates to pursue a career in architecture. Women must be able to meet other women and conceive a path for themselves.
We know that when we work as a multidisciplinary integrated team, we will get the best design results-the diversity of trade disciplines contributes to the overall solution. When providing services to our healthcare customers, we must ask ourselves: How can the design solutions of a diverse team better meet the needs of diverse workplaces, where women are the leaders of all healthcare jobs 76% and drive 80% of industry growth?
When we promote women, everyone wins.
Brenda Smith is Perkins+will (new York).You can contact her in the following ways [email protected].