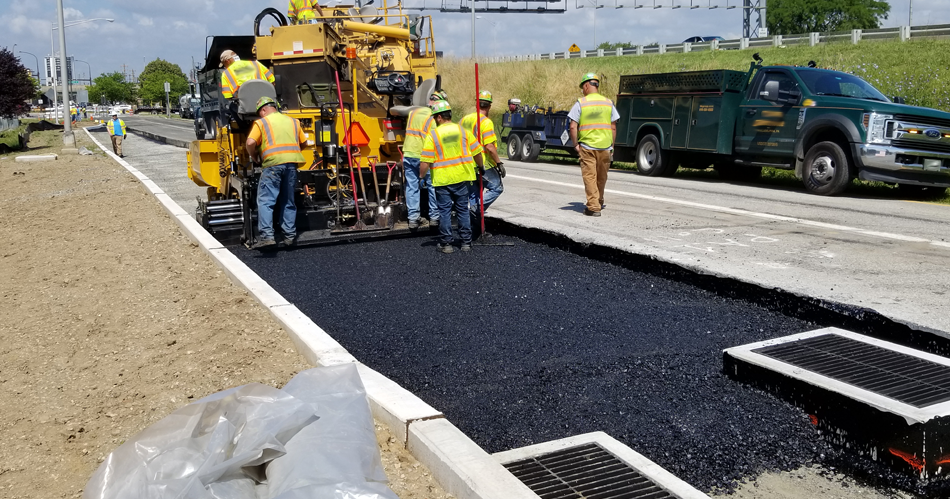 Where is the construction site of the Schuylkill Highway?By August, I-76 lanes in South Philadelphia will be closed
In the next few months, motorists using the Walt Whitman Bridge to and from the city will experience major changes in transportation methods on the Schuylkill Highway.
Starting Monday, the construction of the eastbound and westbound I-76 interstate highways through South Philly will be reduced to one lane in each direction.Lane restriction occurs on Delaware River Port Authority Start the next phase of its I-76 construction project.
According to DRPA, the road works mainly affect the Schuylkill Highway between Broadway and Passyunk Avenue. Construction is expected to be completed by the end of August. The project includes drainage improvement, concrete restoration of the overpass, milling and paving. Starting from Monday, the following ramps will also be closed for road repairs:
• The entrance ramp from Kuanjie North to West I-76 will be closed until May 30.
• The ramp from I-76 West to Exit 348 on Penrose Avenue will be closed until May 23.
• The entrance ramp from the north of Penrose Avenue to the east of I-76 will be closed until May 23.
Starting on May 25, the following ramps will be closed:
• The entrance ramp from Passyunk Avenue to I-76 West will be closed until June 7.
• The ramp from I-76 State to Exit 347 of Passyunk Avenue will be closed until May 27.
A detour will be taken to guide the driver. It is recommended that motorists allow more travel time and pass the construction area cautiously and at an appropriate speed.
?Walt Whitman Bridge I-76 Corridor Repair Project Travel Consultation

Today, the new construction phase and traffic mode will have one lane each in the direction of I-76 between Broad St. (Exit 349) and Passyunk Ave. (Exit 347), starting 5/10 today.

? https://t.co/UQiFLqowEw pic.twitter.com/xclxWpQsZh

-Delaware River Port Authority (DRPA) (@DRPA_PAandNJ) May 10, 2021
$74 million Highway construction project The highway started last year and is expected to be completed in 2023. The project includes repairs to approximately 2 miles of highway between the Walt Whitman Bridge Toll Plaza and Passyunk Avenue in the south of South Philadelphia.
As part of the entire project, ongoing improvements include pavement reconstruction and curb replacement, addition of new drainage outlets, replacement of the concrete pavement on the overpass, road shoulder leveling, pedestrian tunnel repairs, and installation of new sign structures, light poles, electrical and optical fibers line.
DRPA's road works follow last year's PennDOT project, which is located at the far west end of the Schuylkill Expressway. Between 30th Street and University Avenue exit. As part of this project, PennDOT rebuilt intermediate barriers and viaducts on interstate highways.