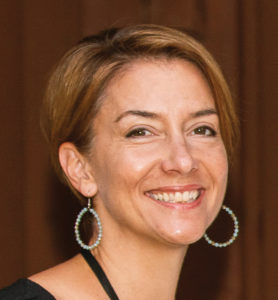 All heart
When we choose locations for healthcare design expos and conferences year after year, we need to tick many boxes: appropriate size venues, convenient travel options, hotel types, mild weather, and the potential for facility tours.
When you check Cleveland against this list, it's a little surprising that we haven't performed here until now.
Cleveland Clinic-the second largest hospital system in the country U.S. News and World Report-It may be the first thing that comes to my mind, but this is just the beginning. The University Hospital and MetroHealth System are the other two major medical systems in the city, and all three projects are undertaking interesting and innovative projects. Cleveland's Health Technology Corridor (HTC) was launched in 2010 and covers an area of ??1,600 acres. It can meet the needs of biomedical, healthcare, and technology companies. It has a strong infrastructure and access to corporate support services, venture capital funds, and nearby scholars. Thought leadership and health system, etc. The city's next attempt at the future of healthcare is to create the Cleveland Innovation District. The project was announced in January. The project brought together healthcare providers and educational institutions in northeastern Ohio to conduct research, development, and job creation, and received $565 million in funding, a large portion of which will be Used to create the new global center of the Cleveland Clinic. For pathogen research and human health.
The Huntington Convention Center in Cleveland fits the size and layout of the show (with enough social distancing space as needed). It is comfortably located in the city center, close to the lakefront, and only steps away from all (other) interesting places. Yes, including the Rock and Roll Hall of Fame.
The HCD Expo was held from October 23rd to 26th, and according to Cleveland's biggest promoter Jennifer Kovacs Silvis, this happened to be the time for the "peak voyeur." Jennifer personally promised to participate in this year's show in her hometown. The weather is good, so, you know…you really won't lose.
Remember, all of these are just icing on the cake, first attracting you to the HCD Expo and conferences: an incredibly timely and informative lineup of educational conferences; a showroom to provide the with racks with the products you need for your project; And honest and good face-to-face time with your colleagues and friends.
Registration will begin on HCDexpo.com in June. See you CLE!